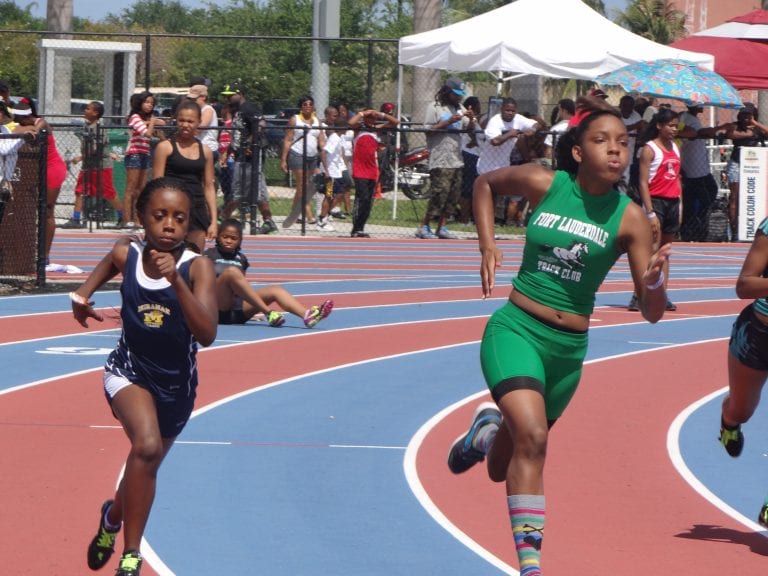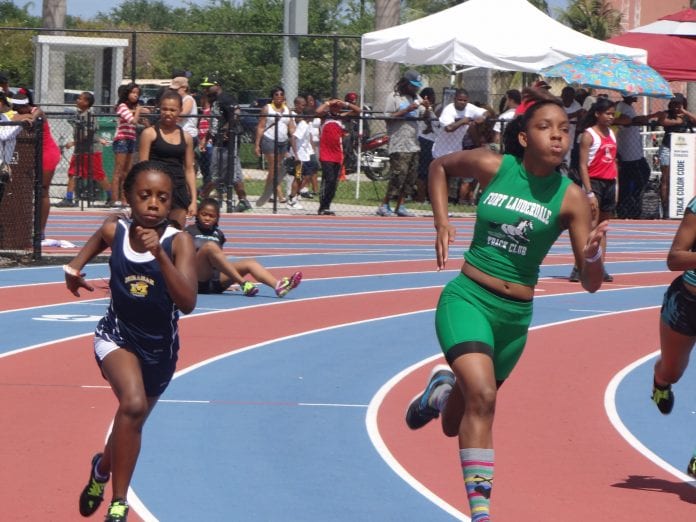 Caribbean track stars of tomorrow showcased in Miramar
Over 2,000 promising young athletes from across the U.S. and the Caribbean converged in Miramar this past weekend for the 41st Annual Northwest Express Track and Field Classic Meet, held at the Ansin Sports Complex. Founded by former champion athlete and local advocate Jesse Holt of Miami Northwest Express Track Club, the tournament featured rising stars from 17 states, as well at Jamaica, Guyana, The Bahamas, Puerto Rico, the Cayman Islands and the British Virgin Islands.
With competitors ranging from ages 7 to 80, the tournament particularly shined a spotlight on the sports' youngest stars, with many elementary school-age runners hitting the track. Several primary school runners from Jamaica came up specifically for the event, including Portsmouth Primary, St. Peter and Paul Preparatory, Waterford Primary, St. Catherine Primary, St. Patrick's Primary, Harbor View Primary, Buff Bay Primary, and Holy Childhood Prep.
Though the meet has become a powerful platform for local and international up-and-comers to hone their race, for the organizers of the meet, The Classic is intended to serve a greater purpose of fostering community across generations and international borders.
"For us, it's all about building relationship through competition," says meet organizer Alan Holt. "We have participants there that have been coming back on an annual basis in the excess of 30 years, to show their appreciation and take the competition to a whole other level. It's these types of relationships and ongoing commitment that continues to inspire us to take the annual classic into the future."