Former Reggae Boy, Ricardo 'Bibi' Gardner, who made a professional career at Bolton Wanderers, has paid a heartfelt tribute to, the late Jamaica Football Federation (JFF) president Captain Horace Burrell, for the lasting impact he had on his progress in the sport.
"It's always sad to see someone pass away, especially someone you are close to and can reach out to any time," said Gardner.
"I think he (Burrell) played a very significant role in my life as a professional footballer," said Gardner.
"He was the one in charge of the JFF when I first played for Jamaica," he added.
Gardner had been turning out for local Premier League outfit Harbour View, and had only just finished playing as a schoolboy for Wolmer's Boys' School, when he was called to the national programme.
'Bibi' would then play three eye-catching games for the Reggae Boyz at the World Cup in 1998 after an injury to original left back, Gregory Messam, provided him with a start in the latter part of the team's qualification campaign.
The opportunities would continue to come for the now 38-year-old Gardner, who has begun to give back to Jamaica's football through coaching.
"Recently, I was appointed national coach of the [Jamaica] under-20 team, and he was part of that decision, and I want to thank him for that opportunity," said Gardner.
According to the soft-spoken Reggae-Boy-turned-coach, Captain's influence on his life will not end with his death.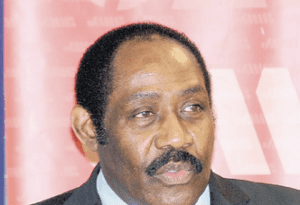 "it's a stepping stone to where I want to go in the future, and I think that opportunity and that experience did a lot for me," he said.
According to Gardner, decisions like making him a national coach, were not easy to make, and that bravery, made Captain a special man.
"He was always positive, and what I can learn from Captain is that he was very brave, and he was always making choices and difficult decisions that will always help our football fraternity here in Jamaica," said Gardner.
"I just want to thank him for the great job he has done while he was here with us in the flesh, and we can only cherish it every day," he added.