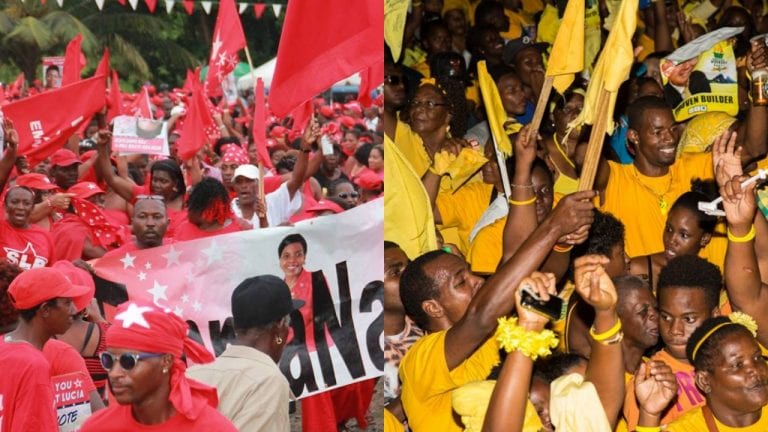 St. Lucia elections too close to call
St. Lucia's upcoming general elections on June 6 are at a "statistical dead heat" between the two major political parties, according to the Barbados-based Caribbean Development Research Services INC (CADRES). A recent opinion poll conducted among all 17 constituencies, showed a close race between the ruling St. Lucia Labour Party (SLP) and the main opposition United Workers Party (UWP).
With a margin of plus or minus five percent, the poll found "a statistical dead-heat between the governing SLP and the opposition UWP, with the SLP recording 34 percent and the UWP securing 33 per cent of the committed vote share."
The poll also noted that "some three percent of respondents promised to support independent candidates," but did specify that this number remains in flux, as "this survey was conducted one-week ago when there was an anticipation of greater independent participation than that which materialized on nomination day."
The remaining 30 percent of respondents were categorized as "uncertain voters," which CADRES believes may still prove to swing the elections for either party.
"The size of the uncertain vote is clearly large enough to impact on the outcome of the election, therefore attention needs to be paid to several details of the poll which provide a clue to the possible outcome," said a statement from CADRES. "Significant among these details is the swing analysis, which estimates the likely outcome in terms of party support based on the historic support levels of both parties."
CADRES said it has employed this prediction tool with considerable accuracy in the past. But CADRES says the projected support levels at this time would give the SLP 51 percent and the UWP 49 percent which would be a swing of  plus1.7 percent for the UWP and minus 0.4 percent away from the SLP.