Jamaica's National Security Minister, Robert Montague, has rubbished claims appearing on social media platforms that Jamaicans are being murdered as part of a ghastly organ-harvesting scheme.
In recent weeks a number of posts on FaceBook and WattsApp have surfaced displaying the mutilated bodies of persons who are alleged to be have been slaughtered and their organs removed and sold on the black market.
But Montague was highly critical of such claims, which he described as entirely false, in a tersely worded release from his ministry.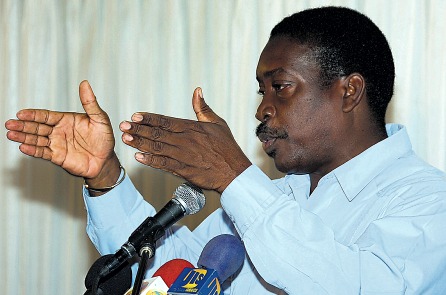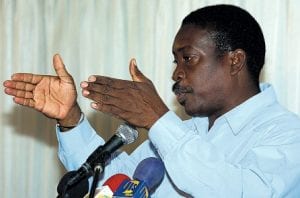 "These messages are accompanied with pictures of victims.  Investigations by the police have established that images of the deceased persons are not those of persons who were victims of the alleged crimes. Not a single case of any deceased person appearing with missing organs has been reported to the police or examined by the Institute of Forensic Science and Legal Medicine," the release stated.
The National Security Minister said these reports were undermining the work of the country's security forces and making an already difficult situation worse. He said investigations are pointing to a small group of persons who are perpetrating these actions with ulterior motives, and the matter is being investigated by the Police Cybercrimes Unit for possible action.
Montague pleaded with persons engaged in such practices to desist from doing so.
"The public is being warned that under the new Cybercrimes legislation, a person who commits an offence by using a computer willfully with intent to send another person any data, whether in the form of a message or otherwise, that intends to cause, or is reckless, and as to whether the sending if the data causes annoyance, distress, anxiety, that person can be fined not exceeding four million dollars, or imprisoned for a term no exceeding four years, or both, by a parish judge if the person is a first offender. Persons are asked to exercise caution in the material they post online and transmit to others, as they may unwittingly be participating in criminal acts," the release further stated.