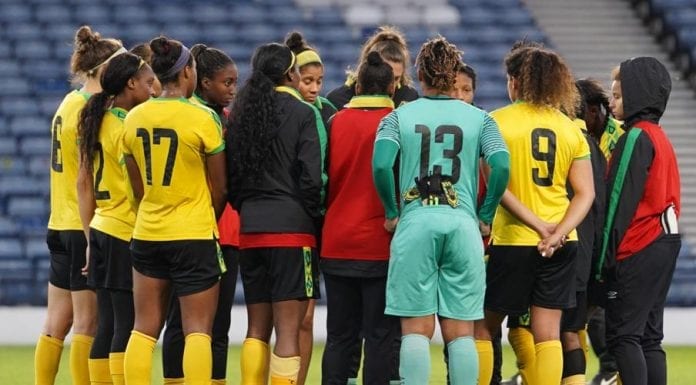 Despite losing their debut against Brazil 0 – 3 in the FIFA World Cup, the Jamaican national soccer team, the Reggae Girlz, remain positive as they prepare for their next game against Italy on Friday June 14. In an interview with the Jamaican Observer  most of the girls admitted nerves and inexperience caused mistakes on the field, but said they will learn from these mistakes, and remedy them in time for Friday's game.
Jamaica's star player Khadija "Bunny" Shaw, 22. who did not have a particular exceptional game on Sunday against Brazil, said that more and better is to come from the Jamaicans.
Gave best effort
She said the game didn't go as the team planned. "Brazil is a great team and we are the less experienced, but we don't focus on that we know that once we cross that touchline we are just as good. Obviously, it's not the result that we wanted but we worked hard for each other and we gave it our best effort.
"We didn't know what to expect and now we can see that this is the reality, so going into the next game we should be more relaxed and just play our game. So hopefully coming the next game I can keep working and improve from this," said Shaw.
Focusing on next game
"Obviously we are going to go back and look at the film and see where we went wrong and hopefully we can talk about it as a team and put this game behind and focus on the next game against Italy," she added.
Playing at the World Cup, as the first Caribbean team to do so, Shaw said, should give Jamaicans something to believe in, especially given the country's limited resources when compared to their more illustrious opponents.
Welcome crowd support
Shaw and the rest of the Reggae Girlz were pleasantly surprised and welcomed the support from large number of Jamaican fsns who were among the 17,668 spectators who attended Sunday's game. Shaw said the crowd support was particularly motivational as it underscores the team isn't just playing for themselves but for Jamaica and Jamaicans.