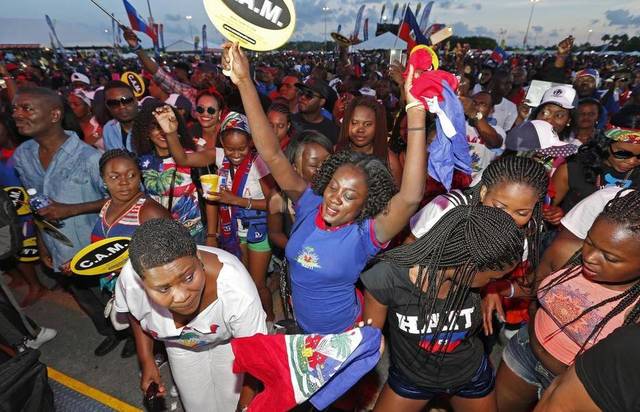 Prime Minister urges calm during New Year celebrations
Haiti's Prime Minister, Enex Jean-Charles is urging the country to come together for the betterment of the Caribbean Community (CARICOM) country as the population gets ready for upcoming slew of new year celebrations. "The heart of this country, despite everything, is still pulsating at the rhythm of goodwill and determination to transcend the divisions and differences that can potentially engulf us. At the end of the year, I make a vibrant appeal for a truce. Let us bury the hatchet ladies and gentlemen, and smoke the calumet of peace, while having the courage to enter into constructive dialogue, even just for this period of grace," he said in a message ahead of the celebrations.
The Prime Minister also said the end of 2016 will find Haitians "in an atmosphere of anxiety, uncertainty, byzantine struggles for the conquest of power, when they were supposed to see us in a fraternal communion for the regeneration of the common homeland." He reminded his people that the Christmas season should be a time of reconciliation, as well as for forgiveness and redemption.
Deputy of Delmas Gary Bodeau, who is also the Quaestor of the Office of the Lower House said that dragging the electoral process beyond the February 7 to prevent the installation of the President-elect is considered undemocratic. Former Senator Yvon Provisional Electoral Council (CEP), representative of the Fanmi Lavalas party, believes that the CEP must apply the decree by excluding Moïse from the race for the presidency.