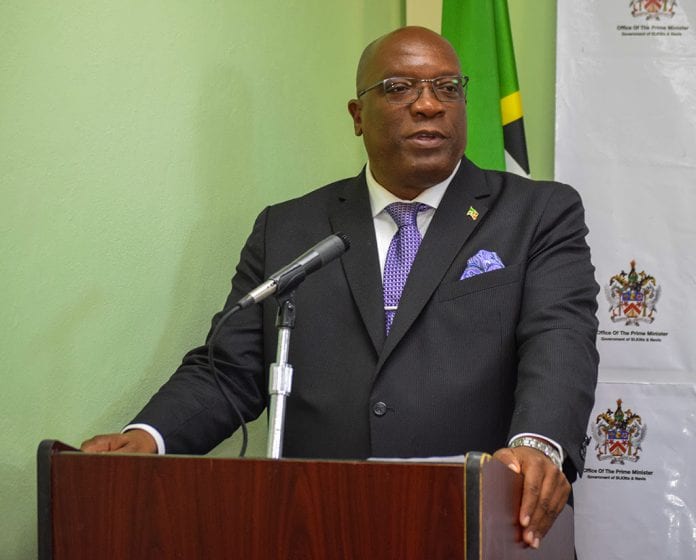 Prime Minister Dr. Timothy Harris has called on nationals in the diaspora to play a more meaningful role in the development of the twin-island Federation.
Addressing the St. Kitts-Nevis Diaspora Virtual Conference, Harris said that no country can ever reach its full potential without the participation of each and every person in the society and economy.
"We invite our citizens abroad to make their continuing contributions to the onerous task of building our beloved country, St. Kitts and Nevis. We have faith that St. Kitts and Nevis can reach its full potential, in spite of the hurdles that COVID-19 has created.
"We are working a tailor-made plan to create a stronger and safer future, a future to which all of us can make our ongoing contribution to its resilience, innovation and security," Harris told the conference acknowledging that "there will be obstacles, challenges and setbacks.
" But obstacles are merely opportunities to excel. You would have had your share, leaving family and friendly shores, to chart your various courses and to leave your mark on the world. We ask you to join us on this exciting journey to a stronger, safer future for all of St. Kitts and Nevis. I now invite your suggestions on how we may best achieve that stronger, safer future."
Prime Minister Harris said in the past, the remittances sent by nationals abroad helped significantly and that the packages and barrels at Christmas were eagerly anticipated.
"As our country grew its domestic economy and the lives of our people improved, the contributions of you in the diaspora continued to change with the needs of our people at home. We are poised at our present state of economic and social development to transition again to another level of development, and your help in building our St. Kitts and Nevis as a Garden of Eden will be much appreciated.
"As we look to build that springboard for the next chapter of our development and advancement, we call on you and invite you to remit your expertise, talents, knowledge and networks to assist our continuing efforts to improve St. Kitts and Nevis on every developmental indicator."
Harris said that the twin-island Federation has done remarkably well as the youngest independent state in the hemisphere.
"We have the highest per capita income in the OECS and the second-highest per capita income among our peers in the hemisphere. We are an above-average performer on the United Nations Quality of Life Index, one of the best-ranked countries amongst small island states. On the World Justice Project Rule of Law Index, we are among the best performers on indicators of justice. We stand top of the class among our peers in the sub and wider region."
He said the country has been able to manage the coronavirus and has been "successful in keeping infections low, avoiding the undermining of our health system and preventing deaths. For God's favour, we give him praise.
"We are now contemplating the full opening up of our borders to regular commercial travel. We are finalizing all protocols and arrangements to open our borders and stimulate our economy without jeopardizing the health of our people.
"Health comes first, as does life before livelihood. We require everyone to comply with existing protocols of mask-wearing, frequent hand hygiene and physical and social distancing. Complacency should not be acceptable.
"COVID-19 has been a difficult and hurtful experience for all of us at home and abroad. COVID-19 will not adjust to us; we must adjust to life with the invisible COVID-19 in our midst. We must do the right thing to control it and protect ourselves from it. We are determined to build a St. Kitts and Nevis that is resilient, innovative, safe and secure," Harris added.
CMC