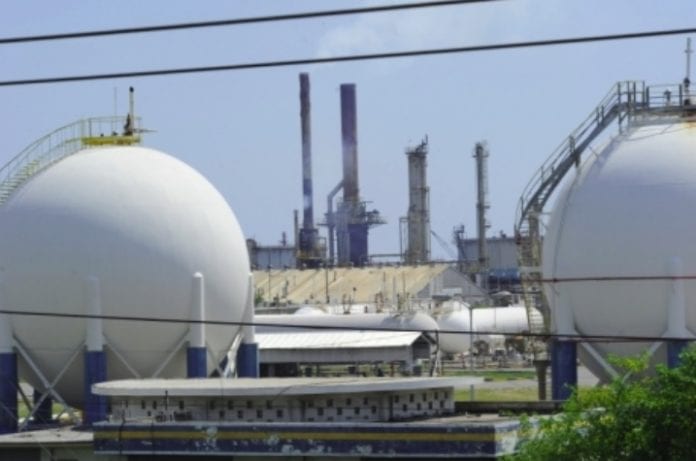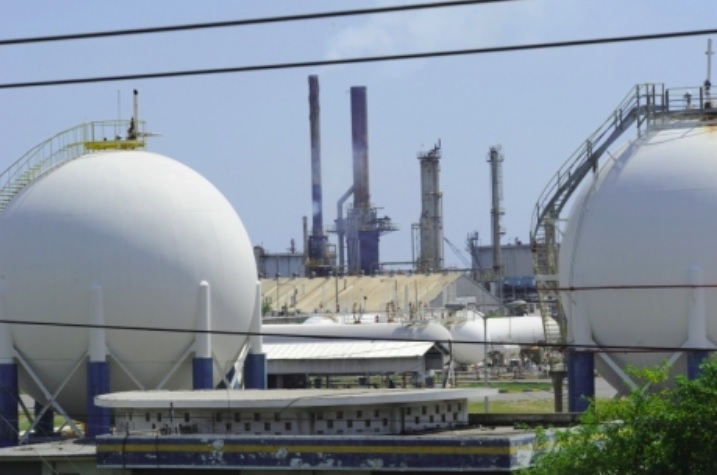 KINGSTON, Jamaica,  CMC – The opposition People's National Party (PNP) says it does not support the move by the Jamaican government to enact special legislation that would allow it to forcibly retake the 49 per cent stake held by Venezuela in the state-owned oil refinery Petrojam.
Foreign Affairs and Foreign Trade Minister Kamina Johnson Smith told a news conference Tuesday that "it will not be a general piece of legislation which allows for acquisition of property rights, other than land, beyond the scope of the transfer of ownership of the 49 per cent shares in PetroJam currently held by PDV Caribe".
Premature move
But PNP spokesman on energy, Phillip Paulwell, said the party is against the move which he described as "particularly premature".
Paulwell said that the government should await the report of the Zacca Committee, which was appointed to look at the future of the Petrojam Refinery. The committee is scheduled to report in May 2019 on its findings and recommendations.
He said also no apparent effort was made to use any international arbitration organizations to settle any dispute which may have arisen between the two governments, especially in light of reports that a settlement price was the only outstanding issue.
Could affect international investments
"The expropriation will cause ripple effects to be felt in the local and international investor community for some time. This hostile approach is uncharacteristic of Jamaica, and may, in fact, be detrimental to our future negotiating capacity with other foreign investors.
"The expropriation of investor property must always be a last resort, demonstrably justified in a free and democratic society, and only after exhausting all reasonable avenues for an amicable settlement," Paulwell added.
PDV Caribe, an affiliate of the state-owned Petroleos de Venezuela S.A., and the Petroleum Corporation of Jamaica (PCJ) entered into a joint venture agreement which resulted in the sale of PetroJam shares in August 2006 and February 2007 respectively.
The agreement had called for the upgrading and expansion of the refinery to improve its competitiveness and meet local and international market demands, but Johnson Smith said these objectives were not met and that this poses a risk to the economy.
Commitment given by Caracas
Johnson Smith told reporters that Prime Minister Andrew Holness had led a delegation including then energy minister Dr Andrew Wheatley that held talks with Venezuelan President Nicolás Maduro in May 2016 where Caracas gave a commitment to upgrading Petrojam.
Did not fulfil obligations
The Foreign Affairs and Foreign Trade Minister said after signing a Letter of Intent in January 2017 and a refinery upgrade agreement in February 2018, Venezuela has not fulfilled its obligations and that Kingston had made a formal offer to buy back the Petrojam shares in March 2018.
Paulwell is calling on Prime Minister Holness, in his capacity as head of Government and as minister of energy, to report to the nation on what role he played in the negotiation and to disclose immediately the factors which led to this urgent action of forcibly acquiring the shares of a non-hostile foreign partner.
Negotiating effort was weak claims PNP
"The Opposition strongly feels that the negotiating effort was weak, having been left almost solely to the Minister of Foreign Affairs and Foreign Trade. This present situation requires further explanation, particularly as it relates to the country's energy security and our future relationship with the Bolivarian Republic of Venezuela".
In March last year, a government statement said that the attempt to take full control of Petrojam followed the decision by US President Donald Trump to issue an Executive Order imposing sanctions targeting the Government of Venezuela and its state-owned entities.
Former energy minister Andrew Wheatley told Parliament then that since the Trump announcement "the relationship between Petrojam Limited and PDVSA has come under intense scrutiny, both locally and internationally."
The Ministry of Finance has set aside J$35 billion in the 2018/2019 budget to repurchase the shares.