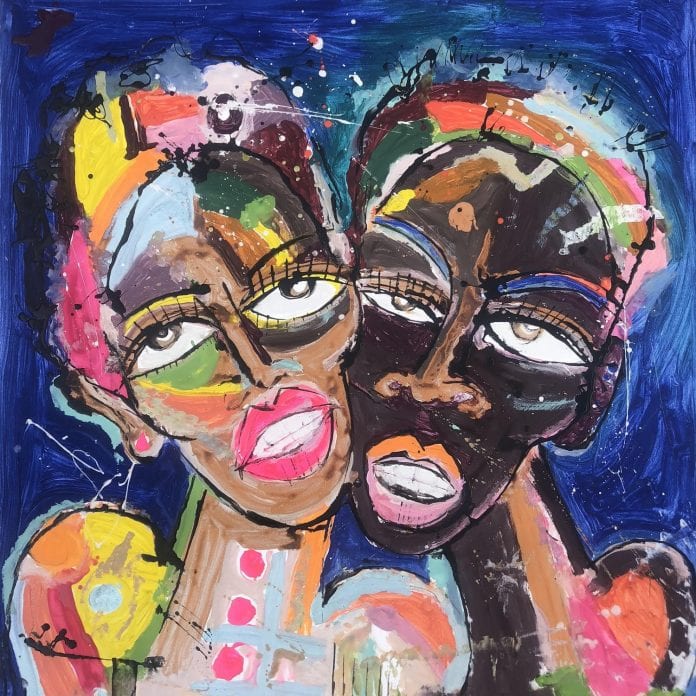 2018 theme Black Art Matters explores current challenges, and renewed assaults on Black Lives that artists of African descent have brought attention to.
Neil Hall promotes the Black Diaspora
Eight years may seem like a long time, but for architect and cultural arts influencer  Neil Hall, 72 months is not nearly enough time to promote the generous contributions of the Black diaspora, which date to the beginning of time. His inaugural Art Africa Miami Arts Fair (AAMAF) opening was purposefully established in Historic Overtown in 2011 and set a precedent as the largest showcase of contemporary artists from the African Diaspora during Art Basel.
Black Art Matters
This year's theme confronts all stereotypes and ignorance with a bold statement: Black Art Matters: It's Not A Choice. The Art Africa  Miami Arts Fair will be held at 919 and 920 NW 2nd Ave, Miami, FL from December 5-9, 2018. The fair is put on with the support of the Southeast Overtown Parkwest Community Development Agency. Art Africa Miami continues to bring a vital and essential cultural service to the South Florida community, lending the Magic City a truly international flair.
A vibrant cultural legacy was established in what was once known as the cultural hub of Miami. Hall has been committed to expanding upon on that legacy by promoting contemporary art from the global Black community. 
"Art stirs the soul and your imagination," says Hall, visionary and licensed architect. "The visual arts are a critical aspect to all of us as human beings. It started with the caveman just sketching things. It is important to our psyche and thoughts."
Black Art Matters: It's not a choice explores how Black art has always been and still is about an intellectual, political and artistic rereading, trying to think of the contemporary condition of peoples that have been involved in struggles to stay human. Black Art Matters unveils how the contemporary accommodates itself with oppression thus the necessity for Black proclamations of emancipation, independence, liberation, and revolution.
 The central idea of AAMAF is to present an array of visual works that pay homage to the centrality of Africa and its descendants' contribution to the modern art world. Hall notes, "Many people are defined by the art they create."
The Southeast Overtown Park West (SEOPW) Community Redevelopment Agency (CRA) has demonstrated a commitment to using as the arts as a means of economic development. From commissioning legendary artist Pervis Young to paint its major overpass to sponsoring the annual Overtown Music and Arts Festival, and being an original partner in AAMAF, the CRA uses these investments as opportunities to attract cultural tourists to the area and revitalize the CRA boundary.
Black Art performs an educational function through graphic representations of human conditions from a variety of points of view and with different media. The 2018 edition of Art Africa Miami explores how Black art has always been and still is about the production of knowledge – the intellectual, political and artistic rereading, and thinking about the contemporary condition of people that have been involved in struggles to maintain their humanity. Black Art Matters because Black peoples' lives matter and artists have always been central to this affirmation.
Visit www.artafricamiamifair.com for more information.