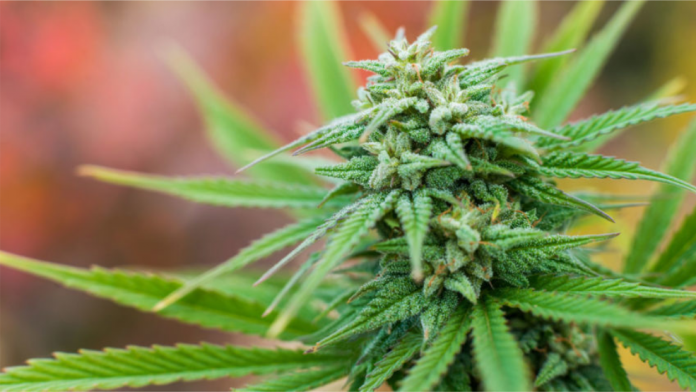 KINGSTON, Jamaica, CMC – The National Council on Drug Abuse (NCDA) wants state resources to be channeled into interventions that discourage the use of marijuana particularly among young people in Jamaica.
NCDA executive director, Michael Tucker, said this is imperative against the background of what he describes as an emerging worrying development, consequent on decriminalization of possession of two ounces of the plant.
Shift in risk perception
He told a Jamaica Information Service (JIS) Think Tank a "gradual shift" was taking place in the risk perception among youth, based on decriminalization.
"Anecdotal evidence suggests a misunderstanding of the meaning of decriminalization, interpreting it as a free-for-all across the board," he said, noting that consequent on this development, it is important to delay the onset of cannabis use for as long as possible, to preserve proper brain development without interference in young people.
He said this would counteract the academic underachievement and engagement in high-risk behavior that are associated with early use of cannabis.
Tucker said that national drug-prevention efforts have been ongoing but require significant scaling-up to incorporate best practices such as sustained interventions across developmental stages that incorporate both families and communities.
Engage teachers
He said that it was also important to engage the teachers, as they are a critical group who spend significant time with children and adolescents.
"We need consistent capacity building of teachers and guidance counsellors to detect associated risks and problems early," he said, adding that this can strategically bolster prevention efforts.
Tucker said that capacity building for screening and brief interventions in the primary healthcare setting can also address the issue of adolescent substance use before they advance to misuse and engage in the high-risk behaviors that may lead to unfavorable outcomes.
Wrong perception by youth
He referenced a 2016 National Household Survey study by the NCDA, which indicated that 10 per cent of 12 to17-year-olds perceived that there was little or no risk associated with frequent use of cannabis, adding that up to 40 per cent reported that there is low or no risk associated with infrequent use of other substances.
Tucker said this is a mind-set that could fuel the early initiation of substance use if youth feel that they will not be frequent users of substances.
Youth have easy access
Tucker also advised that young people have easy access to marijuana with 70 per cent of the population (12 to 65 age group) reporting that they had easy access, while 50 per cent of secondary-school-age children reported that illegal drugs were sold in and around their school compounds. He said efforts to restrict access, particularly among youth, are crucial.
According to the NCDA executive director, the 2013 National Secondary School Survey revealed that 20 per cent of Jamaican secondary-school students have smoked marijuana at some point in their lifetime. The study also indicated that just over 10 per cent smoked it in the past year and six per cent in the last month.
Tucker said that the average age of first use was 13 years.