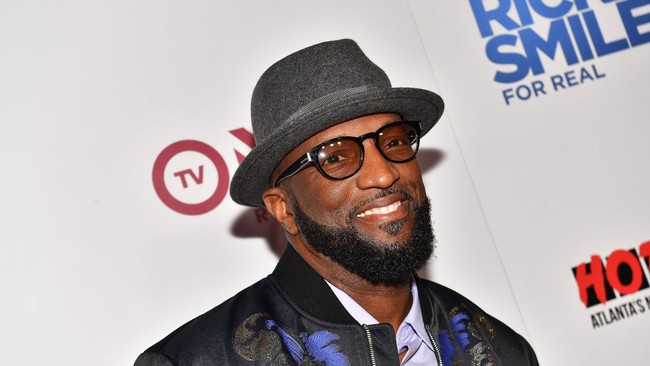 MAIMI, Florida – The Pompano Beach Cultural Center will be the venue where legendary Comedian Rickey Smiley will host Pompano Stand Up Live. 
The top-rated national radio personality will introduce an outstanding lineup of comedians including Christopher Priester, Pam Bruno, Komedian Kermit and Chea Butter. The night of comedy takes place Thursday, August 22 at 8 pm.
"Rickey Smiley is one of the entertainment industry's most celebrated performers, having made millions laugh for over 27 years," said Phyllis Korab, Cultural Affairs Director. "With the distinct ability to take everyday observations and turn them into comedic gold, Rickey is one of the few 'clean' comics amongst the upper echelon of contemporary comedians.  We are honored that he is hosting Pompano Stand Up Live!, and will be introducing our community to some of the brightest new stars on the comedy horizon."
Smiley has recorded eight best-selling albums, including iTunes #1 best-selling comedy album, "Rickey Smiley: Prank Calls Number 6." Smiley has hosted BET's "Open Casket Sharp" and "Comic View," and has appeared on "Showtime at the Apollo," "Uptown Comedy Club," HBO's "Def Comedy Jam" and "Snaps." In addition to being featured on DISH NATION, his nationally syndicated morning radio show can be heard in over 60+ markets. Most recently, his memoir Stand by Your Truth: And Then Run for Your Life was released by Gallery Books.
As host of Pompano Stand Up Live!, Smiley will be introducing some of the hottest rising stars in the industry.  Chris Priester "The Teacher" is an educator and comedian from Fort Lauderdale. Although he has only been on stage for a few years, he's already been featured at The Funny Stop in Ohio and has opened for Rickey Smiley and DeRay Davis.  He currently reigns as the "Miami Ultimate Comedian" and has won the "Best in Boca" Competition.
With her clever, understated wit and laid-back style, Pam Bruno delivers comedy from an angle that has won audiences all across the country. She is the 2015 winner of Ultimate Miami Comedian and was named Miami's Best Comedian, 2017-2018.  Pam has worked with many nationally known comedians, including Wendy Liebman, Emmy Award-winner Louie Anderson, Tommy Davidson, Bobby Lee, and the legendary singer Roberta Flack.  She recently appeared with Kevin Hart in his new TV series, Hart of the City, on Comedy Central.
Chea Butter is known as the Queen of the No-Neck Gang from South Florida. She has won numerous competitions including the Miami Apollo and Palm Beach Comedy Jamz and made a special appearance in the Wild-n-Out Tour at the Miami Arena.
Komedian Kermit was born and raised in Pompano Beach. Influenced by legendary comedians such as Redd Foxx, Richard Pryor and Eddie Murphy, he has always enjoyed making people laugh. Having been a ghostwriter for other local talents, he was encouraged by comedian Larry Dogg, to take the stage and always give it his all!
The event will also feature music by DJ Lil Bear, and a cash bar and concessions will be available. All guests must be 21 or older.
The Pompano Beach Cultural Center is located at 50 West Atlantic Blvd. Pompano Beach, FL 33060.