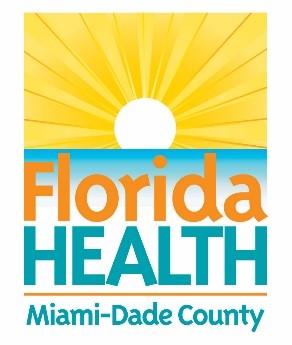 The Florida Department of Health in Miami-Dade County is pleased to announce the newly elected 2019-2020 Consortium for a Healthier Miami-Dade Committee Chairs and Vice-Chairs that provide guidance to the Consortium.
Committee Chair, Vice Chair Children Issues, Alina Soto, Department of Children Services;
Cristina Brito, United Way, Elder Issues
Michael Pearson, Alzheimer's Association
Cindy Brown, Lambda Living, Health and the Built Environment
Cheryl Jacobs, Miami Center for Architecture and Design
Joanna Lombard, University of Miami Health, Promotion and Disease Prevention
Leyanee Perez, American Healthy Weight Alliance
Ana Teri Busse-Arvesu, Miami -Dade County Office of the Mayor.
Marketing and Membership
Edwin O'Dell, Jackson Health System
Jason Mizrachi, Univision, Tobacco-Free Workgroup
Dr. Richard Thurer, University of Miami
Bill Amodeo, All Star Media – Worksite Wellness
Nathan Burandt, FIU
Desiree Addereley, Miami- Dade County
The Consortium for a Healthier Miami-Dade was established in 2003 by the Florida Department of Health in Miami-Dade County to address the increasing rate of chronic disease in the community. The goals of the Consortium are to:
Integrate planning and assessment processes to maximize partnerships and expertise of the community in accomplishing its goals.
Increase the percentage of adults and children who are at a healthy weight.
Build and revitalize communities so people can live healthy lives.
Increase access to resources that promote healthy behaviors.
The Consortium is guided by the goals and objectives established in Healthy People 2020. It is comprised of over 400 organizations, all united by the common belief that through collaboration and prevention-focused initiatives, Miami-Dade County residents can live longer, healthier, and happier.
To learn more, visit the Consortium For a Healthier Miami-Dade website for meeting times and updates.
Consortium membership is free and open to all individuals who share the vision, mission and goals of the Consortium. To become a member and participate in the monthly Consortium committee meetings, simply fill out the form by clicking here.