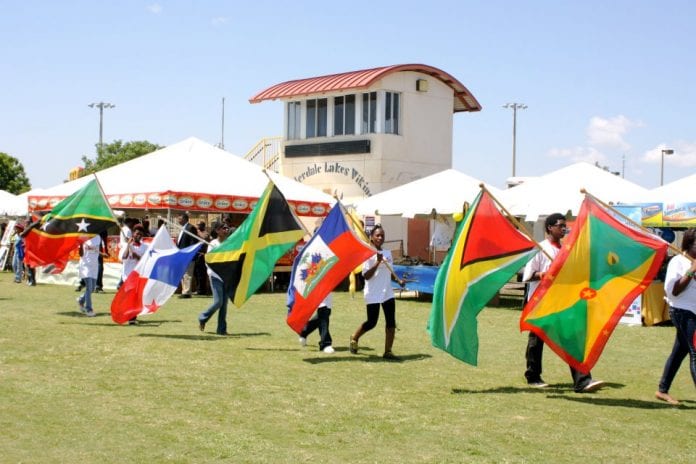 Local charity TATI honors daughter's memory
In 2007, South Florida resident Tanya Ragbeer lost her eldest daughter Tatiana (Tati) to a tragic automobile accident on Florida's Turnpike, returning to school at the University of Florida. Since then, Ragbeer, a Caribbean-American community organizer, has strived to create a positive memorial to her daughter through the non-profit organization, Transforming America Through Interaction (TATI), Inc.
The charity has grown into a thriving organization, giving back to young local Caribbean-Americans. Ragbeer currently chairs the organization, with Albert Lettman serving as president. TATI's objectives are to bring youth of varying cultural, ethnic, and socio-economic backgrounds together through mentorship and educational activities, building strong moral values and healthy communities, while promoting Caribbean cultural pride and cross-generational dialogue.
"I am proud these objectives are being realized," says Ragbeer. "Though we shift and change constantly, this is how we grow and develop."
The organization pursues its goals through the "Bright Faces" youth mentorship program, which launched last summer at the Holy Family Episcopal Church in Miami Gardens, hosted by Father Horace Ward. The 8-week program continues to bring kids together, providing them with mentorship and self-discovery activities designed to strengthen their self-worth…and help them to decide their futures," says Ragbeer.
TATI also promotes youth enterprise in South Florida, providing provide shoes, clothing and supplies to schools in Jamaica, Belize, and Trinidad and Tobago. There's also the TATI Teen Driver Safety Awareness 5-K Walk/Run in Lauderhill, which Ragbeer said "was developed as Tati passed away in an auto accident. There's so much our youth and parents don't understand about teenage driving and decision-making."  This event will be held again next October.
One of the TATI's main achievements is the annual award of the Tatiana McIntosh Memorial Scholarship, made to deserving students. Combined with other scholarships, including the annual Caribbean-American Heritage Month Youth Essay Competition, partnered with the Institute of Caribbean Studies, the organization has donated over $20,000 in scholarships to date.
Next year TATI, Inc. will celebrate 10 years. As part of the celebration, the organization plans to reinstitute the University of Florida scholarship, for which over $10,000 was already donated.
Ragbeer admitted in the initial stage of the organization "it was definitely a coping mechanism," but now the organization reflects her love for children, community and Caribbean culture.
She's committed for the organization to continue for several more years serving as a memorial to her daughter who she described as "a loving soul who excelled academically and spoke out against Genocide, spoke up for the underprivileged in Jamaica, and envisioned a unified community."
As part of its cultural outreach to the community, on June 12th, TATI, Inc. stages its annual Picnic on the Beach at the former John U Lloyd Beach State Park.