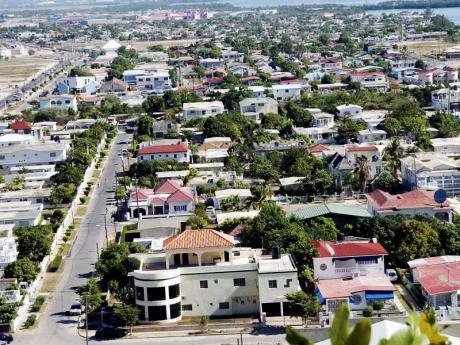 A heated debate is shaping up regarding whether Portmore should become Jamaica's 15th parish. During the first meeting of a special select committee that will deliberate the matter, some members of parliament voiced strong opinions on the issue.
Chairman of the committee, Jamaica Labour Party Member of Parliament (MP) for St Catherine South Central, Dr Andrew Wheatley said Prime Minister Andrew Holness is leading the push for Portmore to become the "model parish" on the island.
"It is more than a legislative gesture. The Prime Minister alluded earlier this year that Portmore should be the model parish in Jamaica. Portmore is where you find the largest group of educated young persons and young persons looking for something new," he said.
Dr Wheatley said the COVID-19 pandemic was an impetus to the move to establish Portmore as a parish.
"We have to ensure that Portmore becomes the blueprint for the advancement of other parishes within this country," he insisted.
But there is one opposition member that is not convinced by the government's reasoning. People's National Party MP for St Catherine Southern, Fitz Jackson questioned whether there was a political agenda behind the Government's decision to advance the matter at this time. Jackson also said that the residents of the town would not benefit from a parish status.
"The municipality has all the powers, and what they don't have can be conferred on them, like any other local government authority throughout the country. What is the functional [and] the material difference with designation — at a time when the country is stressed and stretched, to be consumed in what I believe is a nonsensical, non-meaningful exercise — other than to create a separate municipality for Portmore, detached from Spanish Town, which will in the process provide for some political advantage in one of the municipalities or the other. That's a big price to pay when the well-being of the residents will be what [is] affected," Jackson asserted.
"When the designation would have been made and the residents of Portmore wake up the following day, they will not see or realize one iota of a difference," he continued.
Dr Wheatley fired back by saying Jackson was "opposing for opposing sake" and that his party, the People's National Party did not contribute to the development of parishes like St. Mary and St. Thomas when it was in power.
According to the motion tabled in Parliament, the demographics of the municipality now warrant parish status to focus on developing the town. It also pointed to the potential revenue-generating benefits of Portmore becoming a parish.