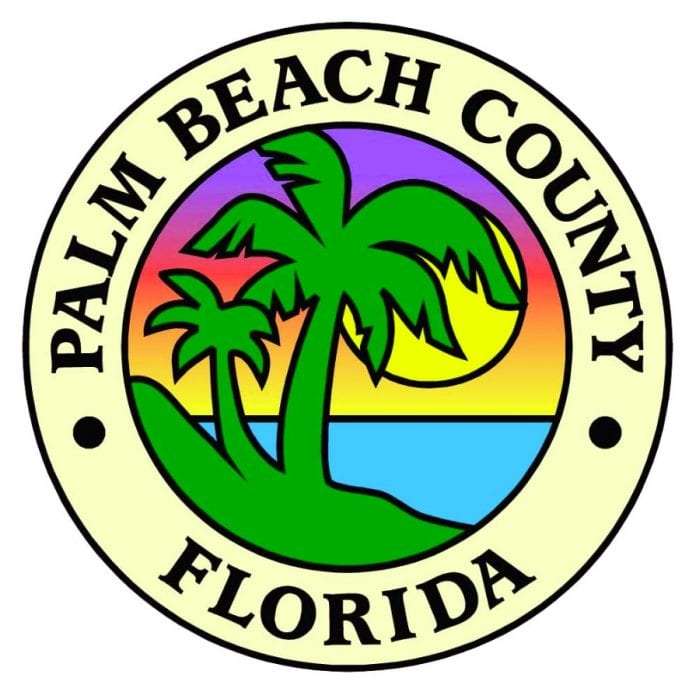 In meetings earlier this month the PBC Commission took the following actions:
Equal Business Opportunity – adopted the Equal Business Opportunity (EBO) Ordinance, which is intended to further Palm Beach County's compelling interest in ensuring that it is neither an active nor passive participant in private sector marketplace discrimination, and to actively promote equal opportunity for all segments of the contracting and business community to participate in county contract opportunities. The Office of Small Business Assistance has been renamed the Office of Equal Business Opportunity.
 Purchasing – approved amendments to the Purchasing Code and Local Preference Ordinance to include necessary references to the Office of Equal Business Opportunity, the Equal Business Opportunity Program Ordinance, and Equal Business Opportunity policies and procedures.
 Tourist Development – approved an amendment to the Tourist Development Ordinance to require hosting platforms and booking services to verify that a residential unit is registered with the Palm Beach County Tax Collector's Office and has a business tax receipt and tourist development tax account prior to advertising a short-term rental. The amendment requires short-term rentals to retain certain records, and authorizes the Tax Collector's Office to obtain records and provides for civil and administrative penalties.
 Palm Tran – approved an amendment to Palm Tran's fare policy to establish fares for the Palm Tran Connection Belle Glade Flex Route and Dial-A-Ride pilot services.
Fire Rescue – approved a lease extension from May 25, 2019, through December 31, 2019, for temporary Fire Rescue Station 22 to continue operating out of office space in the Grove Market shopping center in the city of Westlake.
Fire hydrants – approved an ordinance amending the boundaries of the Riviera Beach municipal service benefit units (MSBU) to include 141 properties that were previously missing. This ordinance also updates and restates the boundaries of the MSBU-Riviera Beach and updates certain provisions relating to the adoption of the non-ad valorem assessment roll and the rate resolution.
 Substance abuse treatment – approved a contract in the amount of $550,000 with Southeast Florida Behavioral Health Network, Inc. (SEFBHN), for the period October 1, 2018, through March 30, 2019, for the continuation of expanded bed capacity, substance abuse treatment, care coordination, and prevention programs to educate the community about the dangers of opioid use.
 Project Saturn – conceptually approved a cash incentive of $19,200 over a five-year period, to be matched by the city of Boca Raton, for Project Saturn. The company is considering relocating its corporate headquarters from New Jersey. The project will invest $580,000 to lease, renovate, and equip an 11,500-square-foot facility, creating 32 new jobs over a two-year period at an annualized average of wage of $76,647 and an annualized median wage of $65,000. The estimated five-year local economic impact is $51.7 million.
FAU Tech Runway – approved a grant agreement with the Florida Atlantic University Board of Trustees (FAU) in the amount of $50,000 for the FAU Tech Runway project. The grant monies will enable FAU to expand its services in northern Palm Beach County supporting technology, life science and neuroscience efforts at the FAU Jupiter campus.
 Concessionaire services – approved a three-year agreement with Jupiter Outdoor Center, Inc. for the operation of a water sports and recreational rental equipment concession at Riverbend/Loxahatchee River Battlefield Park in the amount of $26,400 per year ($2,200 per month) commencing no later than 60 days after board approval. The board also granted a 30-day extension, effective November 1, to Tennis Insights for the continued management and operation of the Tennis and Racquetball Center at Burt Aaronson South County Regional Park. This will give staff time to schedule a new concessionaire agreement.
Tina's Café – declined to allow the lease with LJL Food Management d/b/a Tina's Café to expire as scheduled on Jan. 31, 2019. Tina's has been the food service provider operating in the Governmental Center parking garage since 2005.
 Roads – adopted a resolution abandoning any public interest in a 1,265-foot-long by 15-foot-wide section of the Polo Road right of way. This will eliminate conflict with future redevelopment plans by DiVosta Homes, L.P. The abandonment site is located east of Lyons Road and approximately ¾-mile south of Lake Worth Road.
 Corrective deed – approved a corrective deed in favor of the Lake Worth Drainage District regarding conveyance of a .039-acre of land along the shore of Lake Eden in Delray Beach.
 Issues forum – suggested Palm Beach County rejoin the Multijurisdictional Issues Coordination Forum and directed staff to bring back an interlocal agreement agenda item.
 Recognition – announced that the Department of Housing and Economic Sustainability received one of the top awards by the International Economic Development Council (IEDC) in the category of Business Retention and Expansion Program of three years of more. The award was presented during IEDC's recent annual conference.