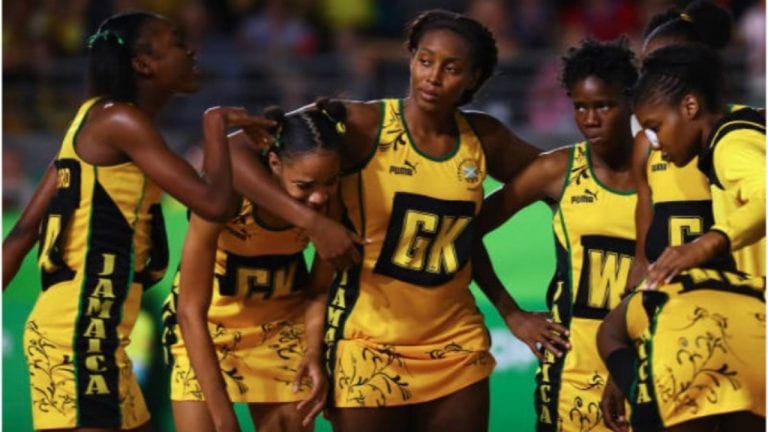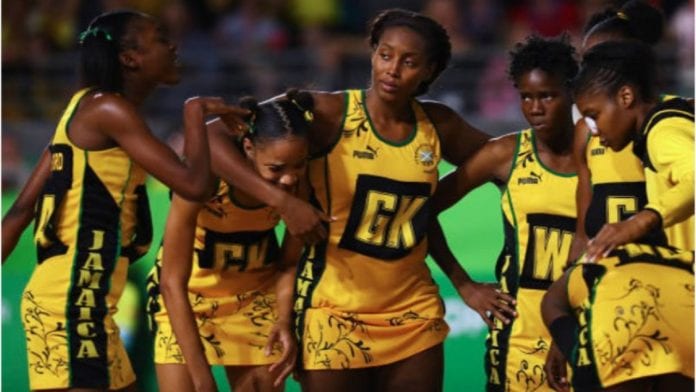 LIVERPOOL, England  – World number three netballers, Jamaica, hardly broke a sweat as they opened their Netball World Cup campaign with an authoritative 85-29 victory over Fiji on Thursday, July 11.
The victory at the M&S Bank Arena was one of two for the Caribbean as Barbados also strolled to a 69-34 victory over Singapore.
Trinidad and Tobago were not so lucky, however, going down to the powerful South Africans 76-45 in their opening contest.
Jamaica
Playing in Group C, the Sunshine Girls led 19-8 at the end of the quarter and were comfortably up 40-14 at the half-time whistle. They stretched their advantage in the third quarter after dominating the Fijians 27-4, to lead 67-18 heading into the final quarter.
With the game already secured, Jamaica moved into cruise control, out-scoring the world number 13 side, 18-11 down the stretch.
For the winners, goal shooter Jhaniele Fowler-Reid scored 33 goals from 35 attempts after featuring only in the second half, while goal attack Romelda Aiken netted 26 from 36 and Shanice Beckford, 11 from 13.
For Fiji, Unaisi Rauluni led the scoring with 11 from 13 attempts.
Barbados, meanwhile, also encountered little resistance from Singapore as they romped to a 17-6 first-quarter lead which they converted into a 33-14 half-time advantage, in their Group B outing.
Barbados
Up 47-24 heading into the final quarter, Barbados kept up the pressure to outscore Singapore 22-10 and finish strongly.
Goal shooter Shonica Wharton shot 27 from 29 attempts including a perfect 18-from-18 in the final quarter while Latonia Blackman supported with 22 from 23 attempts, including a nine-from-nine display in the second quarter.
Charmaine Soh was Singapore's best attacker with 22 from 23 attempts.
Trinidad and Tobago
Also in Group C, T&T produced a strong first quarter but then lost their way in the second, as South Africa completed a rout in the second half.
Trinidad trailed only by four, 15-19, at the end of the first quarter before being out-scored 20-11 to find themselves down, 40-26, at half-time.
Any hopes of a comeback were dashed as they were outplayed in both remaining quarters, managing only 19 goals to South Africa's 36.
Goal shooter Samantha Wallace spearheaded T&T's attack with 28 goals from 30 attempts, underpinned by a flawless first half when she scored 17 goals from as many attempts.
Kalifa McCollin chipped in with 11 from 14 attempts.
For South Africa, goal shooter Lenize Potgieter led with 42 from 43 attempts.
On Saturday's second day, 13th ranked Barbados face world number four New Zealand while Jamaica goes against  T&T.