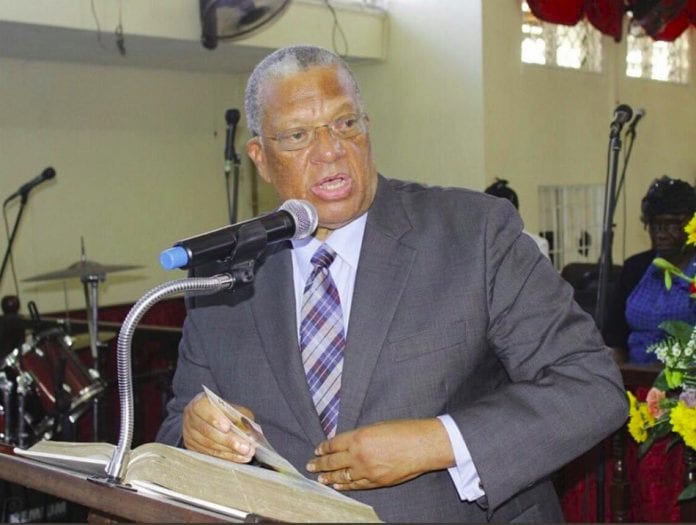 Jamaica's Opposition Leader Dr. Peter Phillips has given the thumbs up to the Barbados government's economic policy program that has resulted in the dismissal of hundreds of public sector workers and a move to the International Monetary Fund (IMF).
Most severe econ challenges since independence
Addressing the 80th annual convention of the ruling Barbados Labor Party (BLP) on Sunday, Phillips, said that the economic challenges facing the Caribbean are the "most serious since Independence.
"As your brother, having walked through the fire before…it's incumbent on me to share a little bit of what I have learnt from that experience. The first point I would like to make is simply this; the basic responsibility that comes with Independence and sovereignty is the requirement to manage your own economic and fiscal affairs," Phillips told BLP supporters.
"If you don't manage your personal accounts, your fiscal affairs, your national accounts, well someone will come and manage it for you and that is the very opposite of Independence.
"Because let me tell you, the banks in the international community, the multilateral organizations, when they intervene, quite frankly they intervene with more detail, more comprehensively than was the case with colonial authorities in the last years of colonialism. So, I applaud the BLP Government for agreeing to bite the bullet and take charge of the fiscal accounts of this country," he added.
BERT program
The government of Prime Minister Mia Amor Mottley, which came to office in May this year, is implementing its own Barbados Economic Recovery and Transition (BERT) program aimed at restructuring an ailing economy.
Phillips said that had the new government looked to international organizations for a program much tougher demands would have been asked.