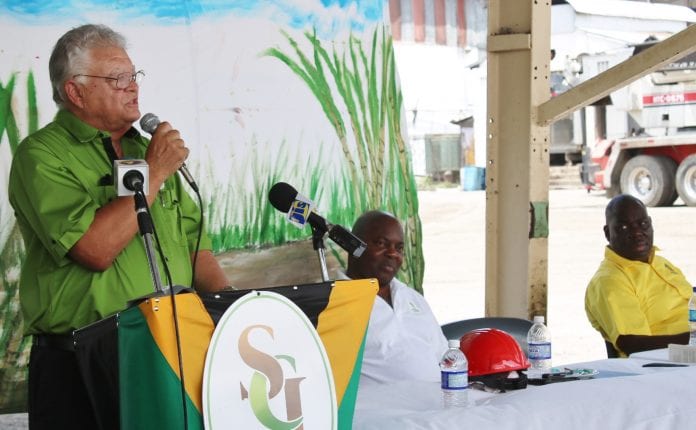 The government of Jamaica is holding talks with potential investors in a bid to keep operational, the Long Pond Sugar Factory in Clark's Town in the northern parish of Trelawny.
The Government took over the operations at Long Pond earlier this year in an effort to harvest 95,000 tonnes of cane and Agriculture Karl Samuda, says the Ministry "is working overtime" with the owners of Everglades, which operates Long Pond, to conclude the negotiations.
Samuda, told employees and cane farmers on the weekend, that an agreement should be in place by September, which will keep the estate open and viable and give cane farmers "peace of mind" as they prepare for the 2017 sugar crop.
"I would say certainly within a month, we should have a very definitive position on exactly what state the negotiations are at. They should be complete, decisions taken and the plans outlined to everybody. I can assure you…we will communicate the results as they occur on a real time basis," he said.
Samuda says the potential investors are energy specialists, who are looking at energy conversion, which would require a higher level of production.
"The discussions are to take over a section of the estate, to share in the operations. The plan is for them to continue with the production of cane but the final by-product may not necessarily be in brown sugar," he said, adding that the Andrew Holness government is very optimistic that the investors will come on board.
He said the government is fully committed to ensuring that the factory remains open.