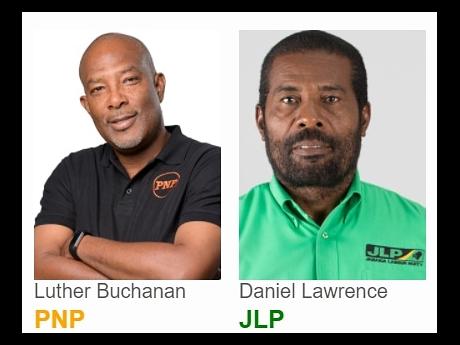 The results of Jamaica's September 3 general elections have been updated from 49-14 to 48-15, after a recount in the Eastern Westmoreland constituency resulted in the need for a tiebreaker.
At the end of the preliminary count on the night of the elections on Thursday, the Jamaica Labour Party (JLP) candidate, Daniel Lawrence was declared the winner, ahead of the People's National Party (PNP) incumbent, Luther Buchanan, by a thin margin of eight votes. He had polled 4,823 to Lawrence's 4,831.
Following an official recount of the ballots, the votes were tied, with each polling 4,834 votes. Some 101 were rejected ballots and 22 were spoiled. The independent candidate in the constituency Haile Mika'el also received 34 votes.
After the tie was declared, the returning officer, who responsible for managing the election process in the constituency, was instructed that he would have to break the deadlock.
The officer was been provided with the following options as a guide to making his decision:
(a) flip a coin;
(b) pull a name from a hat;
(c) he decides using whatever yardstick he desires.
The officer decided to cast his vote in favour of the opposition's Luther Buchanan after pulling a name from a hat.
Legal representatives for Daniel Lawrence say they will be filing for a magisterial recount as soon as possible.
In another recount, the PNP's Lisa Hanna retained the St Ann South Eastern seat by 32 votes after the recount. On election night, Hanna was declared the winner by 14 votes over the JLP's Delroy Granston.