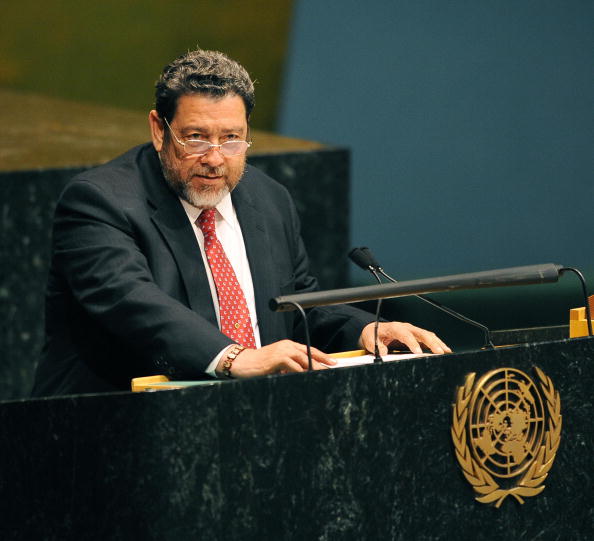 Gonsalves says Deputy has not sworn allegiance to United States
Prime Minister Dr. Ralph Gonsalves says his deputy prime minister, Sir Louis Straker, has not sworn allegiance to the United States, reminding politicians that the veteran politician had sworn for five general elections here that he is not "under any acknowledgement of allegiance, obedience, or alliance to a foreign power or state".
Gonsalves was responding to a question filed in the Parliament by opposition legislator Julian "Jules" Ferdinand regarding Sir Louis' citizenship.
Ben Exeter, who contested the December 2015 general election for the Central Leeward constituency on behalf of the main opposition New Democratic Party (NDP), is also threatening to take legal action to determine whether Sir Louis had given up his United States citizenship prior to the last general election.
Sir Louis defeated Exeter for the constituency as the ruling Unity Labour Party (ULP) won a fourth consecutive term in office by a single seat.
Ferdinand had asked Prime Minister Gonsalves to indicate whether Sir Louis had given up his US citizenship prior to being named as a candidate for the ULP as required by the laws of St. Vincent and the Grenadines.
He also wanted to know the date when the United States government confirmed Sir Louis' renouncing his citizenship. But Gonsalves said in 1994, 1998, 2001, 2005, and 2015 general elections, under the House of Assembly election rules, Sir Louis swore that he was "duly qualified" to be elected as a member of the House of Assembly.