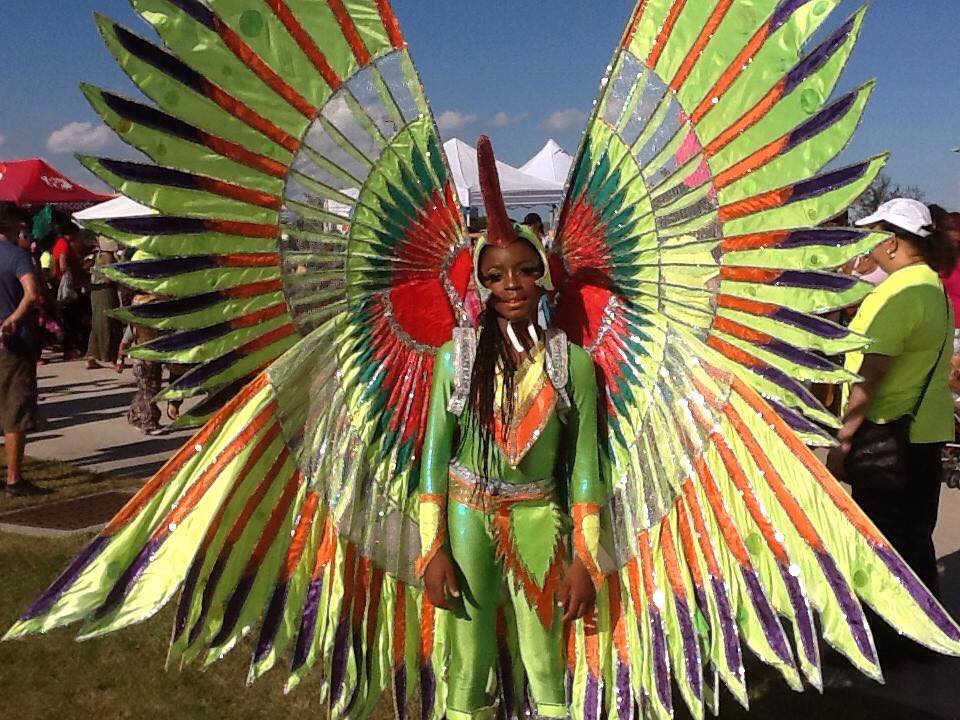 Heritage TNT's Rose Kelly celebrates carnival's true soul through a child's eyes
One only needs to watch a child flap her neon feathery wings – head held high to the sky as she imagines flying – to see why Miami Broward Junior Carnival brings a special joy in every carnival lover's heart. The combination of classic character costuming and a child's fancy makes this event a must-see on this year's festival roster.
It's this combination that makes three-time Band of the Year Jr. winner, Rose Kelly of Heritage TNT, come back again and again to participate in the event.
"When I first came to the country 12 years ago, I realized the event was more like a miniature adult carnival," remembers the Trinidadian native. "That's not what we wanted to teach our kids, particularly those who don't know what it means to be Caribbean. Beads and feathers don't' say anything. Instead I wanted to teach my kids about the tradition of carnival, about being creative, about becoming whatever you portray."
And Rose has taken performance to the next level with this year's theme, "The Colors of Karma." With each section divided into four themes – love, peace, joy and hope – Rose hopes to instill in her young players how to perform positivity in their daily lives.
"I believe the total effect of one's conduct determine one's destiny in life," says Rose. "So this year we want to inspire kids to keep positive in whatever they do. If they know love and peace, that is what will follow them into the future."
And Rose has found that's she's not the only grown-up that enjoys this back to basics, traditional carnival filled with memorable characters and designs.
"For some of the parents, this is their carnival. They're all dancing along in the band," laughs Rose. "And it's the kids telling them, 'no mummy, no daddy, you don't need to hold my hand.' Telling their parents to watch from the sidelines so they can perform with their friends."
As for this year, is Rose gunning again for a quadruple crown? She confesses another win "would be nice," but she will be more than happy to "see all the bands."
"We are not in it for the competition," says Rose. "To me we're all family. It's all about the kids' future. Kids are the future of carnival. There'll be nothing to celebrate if they don't carry it on."
The Miami Broward Junior Carnival is set for October 4th, at the Broward Regional Park in Lauderhill, from 11 am to 8 pm, with the main parade starting at 2 pm. In addition to the main carnival showcase, there will be family-friendly fun and entertainment, with a Kids Fun Zone featuring face painting and more. There will also be live entertainment by Lauderhill Encore Performing Arts Troupe and the Juggernaut Band.