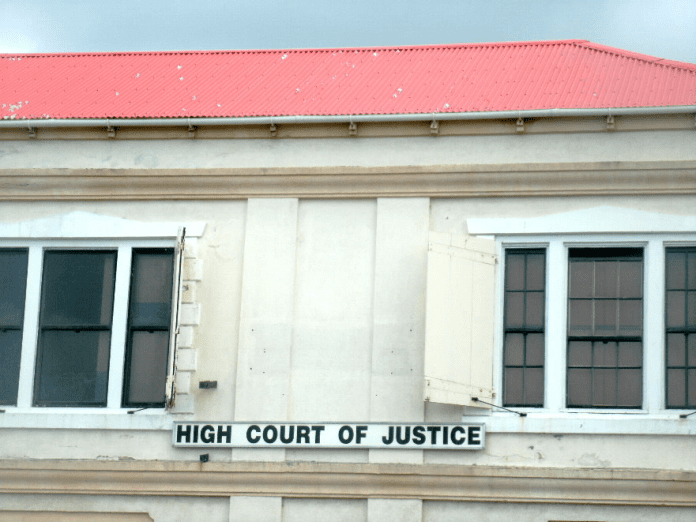 ROSEAU, Dominica – An application to postpone the December 6 General Election in Dominica has been denied the High Court Judge Justice Bernie Stephenson.
Last week, the Concerned Citizens Movement (CCM) had asked the court to issue an interim injunction restraining the parties concerned from holding the elections on any date prior to February 5, 2020, unless the procedures are fully in place to hold elections.
The group of seven, former agriculture minister and political activist, Atherton Martin, the president of the Concerned Citizens Movement, Loftus Durand, Nicholas George, Dr. Irving Pascal, Oswald George, Atherly Robin and Dale Laurant, which filed the application argued that there are irregularities in the list of electors and election reform is necessary for the country to have fair and free elections. Concerned citizens in the country have also led protests in Roseau calling for election reform.
But Justice Bernie Stephenson ruled that the court does not have the jurisdiction to grant such an injunction, since President Charles Savarin had already issued the writ to hold the polls, and the challenge could only be made by an election petition.
"The conduction of elections in Dominica is governed by the Constitution. When an election is called, the country enters into a period called elections, the Parliament is dissolved. This court cannot intrude on the elections once the writ has been issued by the President. I understand that the applicants may have legitimate concerns but that can be done otherwise – and that is after the election, via elections petition and so, declare that this court has no jurisdiction to grant the reliefs sought", the judge said.
Her ruling came on Tuesday, December 3, after hearing both sides on Monday on whether the court had jurisdiction to grant the requested injunction.
The team of petitioners led by attorney Cara Shillingford will lodge an appeal with the St. Lucia-based Eastern Caribbean Supreme Court.
"We are not surprised at the decision and will appeal. We remain firm in our conviction that the elections should be stopped and there are too many irregularities for the December 6th, 2019 election to go ahead", Shillingford said after the ruling.
Despite the protests, the ruling Dominica Labour Party (DLP) and the United Workers' Party (UWP) are both set to contest the election on Friday.