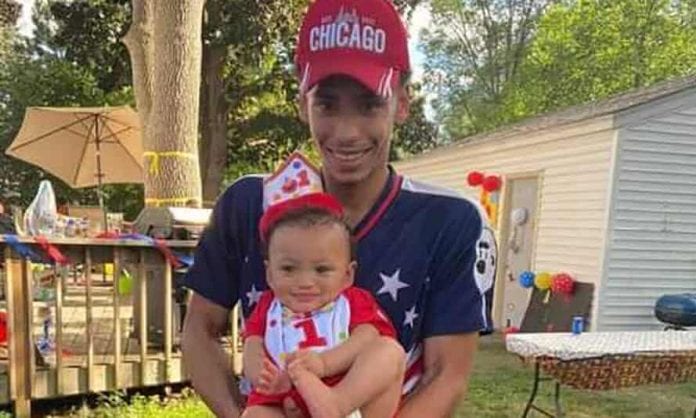 For the umpteenth time in the past year, African Americans and Caribbean nationals living in the United States are expressing their outrage over another incident of police brutality. 
On April 11, Daunte Wright, a 20-year-old African-American man, was fatally shot by police officer Kimberly Ann Potter during a traffic stop and attempted arrest for outstanding felony warrants in Brooklyn Center, Minnesota. After a brief struggle with officers, Wright was shot, and then attempted to flee but crashed his vehicle into another and hit a cement barrier. He was pronounced dead at the scene.
The following day, police said that Potter meant to use her taser but accidentally grabbed her gun instead. Potter was later charged with second-degree manslaughter and arrested. 
Across the United States, residents have not only expressed anger at the shooting but at the explanation given by Potter and the subsequent charges laid against her. We asked some members of the diaspora if they felt that the charges against Kimberly Ann Potter were appropriate. Here are the responses:
Charmaine Harriot – As a mom of a Black kid, I can't understand why when the cops stop a white male or a white guy, they take them in safely but when it comes to Black men, they never take them in alive. The Black kids are always shot. I don't the charges that the Minnesota police officer received were fair or the proper charge. She should get first-degree murder.
Sam McKenzie – It wasn't a taser because a taser feels much different from a regular gun so she knew exactly what she was doing. I feel that the charges do not fit the crime.
Michael Malamut – I'm having a hard time processing this one. What she did was an accident but how the heck does that happen? … I was watching the news … and they were comparing the size of the taser in the way of the actual gun and I think they're trying to save themselves by using that tactic. It made me so angry to see that because I feel they were trying to justify it. There's no justification. Yes, it's an accident but a human's life was lost … the police are here to protect us. … I don't know if the charges against the officer are fair [but] I don't think she deserves to be killed or nothing like that. 
Marie Henry – The whole situation is crazy being in the police force for 10 years or so you don't know where your taser is from your gun? I don't think that's right and they should charge the officer with more than second-degree manslaughter.
Khaleel Smith – It may very well have been an accident but how can she prove that? The fact of the matter is that someone died. I don't know whether or not she should be charged with first- or second-degree murder but she definitely should be in jail. 
Zoey Ricketts – That was plain murder, it was no accident. How, as a trained police officer, you can't tell the difference between a gun and a taser? And if it is that high-stress situations put you under pressure to the point where you make a mistake and cost someone their life, that's even worse! You shouldn't be a cop. She needs to be charged for what she did—which was murder. There was no accident about that.