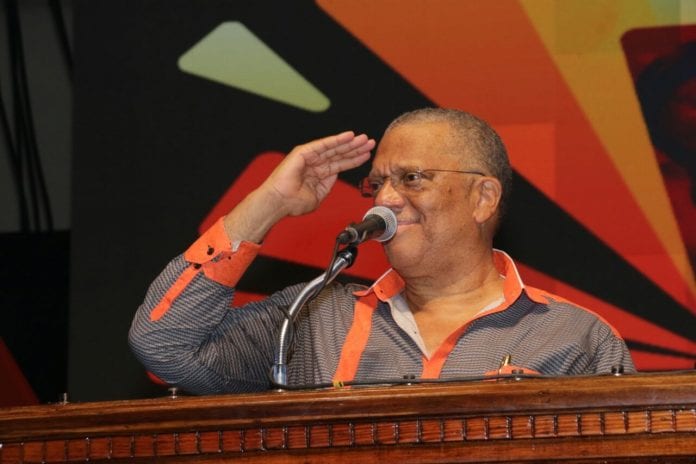 As the fallout in the People's National Party (PNP) continues following the general election, leader of the party and leader of the opposition Dr. Peter Phillips was given an ultimatum to vacate his posts within 30 days.
The directive came from the party's youth organisation PNPYO, who sent a letter to Phillips, which was then made public.
In the letter, signed by PNPYO president Krystal Tomlinson, it stated that as the PNP enters its phase of reconstruction, the party must "acknowledge the ultimatum issued by the Jamaican electorate on September 3, 2020 – change or die."
The letter also stated that the party must move with immediacy to "elect a new party president and Leader of Opposition before Local Government Elections which are due [in November].
"If our councillors and councillor candidates are to escape a fate similar to our parliamentary candidates, electors must be convinced that the PNP is changing gears, and among the changes they expect is new leadership," the letter stated.
The group had also made recommendations for the who should be among the opposition senators, which Dr. Phillips later rejected, with his own selected list.
The recommended list sent to Phillips by the PNPYO were PNPYO President Krystal Tomlinson, Michael Hemmings, Zulieka Jess, Omar Newell, Raymond Pryce, Patricia Duncan Sutherland, and Wavell Hinds.
But Phillips later named Norman Horne, Janice Allen, Gabriella Morris, Donna Scott-Mottley, Dr Floyd Morris, Sophia Fraser-Binns, Damion Crawford, and Lambert Brown as senators. Unsuccessful candidates in the recently held general elections were overlooked.
The shocking letter is just another example of the party's chaotic internal affairs. Even prior to the general election, the party had been widely criticized for the obvious division and disconnect among party members. Political analysts had named this as one of the main reasons for the party's bruising loss.
It is unclear if Tomlinson was the one that had actually written the letter. The PNPYP President had lost her in West Rural St Andrew to newly appointed junior minister in the ministry of health and wellness, Juliet Cuthbert-Flynn.
In the meantime, the island now waits for the party to announce the proceedings for a new party president. Following the Sept. 3 polls, Phillips had sent in a resignation letter to the chairman of the party but said he would hang on until a new leader was elected.
Phillips said he intended to fulfil all the roles that were linked with the PNP presidency, including being the leader of the Opposition. The PNP is also to establish a committee to investigate the election loss.