There has been a tendency in relating Caribbean-American heritage to highlight the contribution of Caribbean-American men. However, a number of women of Caribbean-American heritage have made significant contributions to various aspects of American life.
Beginning this week, as we mark another National Caribbean American Heritage Month, CNW will pay tribute to Caribbean American women who have made significant contributions to US history – past and present. We begin this week with six you should know:
Tatyana Ali
Tatyana Marisol Ali an actress and singer was born in New York, 1979, to a Panamanian mother and a Trinidadian father. She is best known for her role in the TV series 'The Fresh Prince of Bel-Air' Ashley Banks.
Before getting her big break on the 'Fresh Prince' she was a child – age 6 – and a member of the cast of another popular TV show, 'Sesame Street.' When 'Fresh Prince' ended in 1996, she focused on the musical aspect of her career. Soon after, she released an album named 'Kiss The Sky,' which was designated Certified Gold in
Along with her musical career, Tatyana kept acting in many films. In 2005, she featured in the film Glory Road. Other movies include, "A good Man Is Hard To Find," "Hotel California," and "Nora's Hair Salon." She was also featured in the popular CBS-TV soap opera – "The Young and the Restless."
She also released her second musical album, titled "The Light," in 2012.
Ali is a graduate in political science and African American studies from Harvard University. In 2010 she was named by People's Magazine as among the world's most beautiful women.
Garcelle Beauvais
American actress and former fashion model, Garcelle Beauvais, was born in Haiti.  At age 16, she migrated with her family migrated to the US from Haiti, and settled in Boston, Massachusetts and later in Miami, Florida.
At age 17, Beauvais went to New York City to pursue a fashion modeling career. She was subsequently signed with Ford Models and Irene Marie Models in Miami. She modeled print ads for Avon, Mary Kay and Clairol, and in catalogs for Lerner New York Clothing Line, Neiman Marcus and Nordstrom. She appeared in Essence and Ebony magazines and modelled on the catwalk for Calvin Klein and Isaac Mizrahi.
In 1994 she got her film acting career break when she landed a role in Aaron Spelling's TV show, 'Model's Inc.' before being a fixture on 'The Jamie Foxx Show."
She co-starred from 1996 to 2001 with Jamie Foxx in the television sitcom, The Jamie Foxx Show, and also in the ABC crime drama, NYPD Blue.
                                   Constance Baker Motley 
The late Constance Baker Motley, was a judge and civil rights activist was born in New Haven, Connecticut, to parents who had migrated to the US from St. Kitts and Nevis.
An outstanding student, who followed the history, and challenges of civil rights leaders of the early 20th century, she decided at age 15, in 1937, to study law, despite the financial racial and gender barriers that existed. With assistance from a wealthy white philanthropist, the descendant of abolitionists, she studied economics at Fisk and New York Universities, and advanced to become the first Black woman to be accepted at Colombia University Law School, graduating in 1946. For the next 60 years she excelled in careers as a civil rights lawyer, New York Senator, Manhattan Borough President, and federal district judge, the first Caribbean-American and Black woman to serve in those positions.
In 1948, she began a 16-year stint as a lawyer with the NAACP Legal Defense and Education Fund. She was the only woman on the legal team in the historic segregation case Brown v. Board of Education representing the Black student James Meredith in his successful bid as the first Black to be admitted to the University of Mississippi. 
In January 1966, President Lyndon B. Johnson appointed her to US District Court for the Southern District of New York Court and in 1982, she became the first female chief judge of that court.
Judge Motley died in 1985 at age 84.
Jennifer Carroll
Jennifer Carroll, born in 1959, is a Trinidadian-born American politician, who in 2011, became the 18th Lieutenant Governor of Florida.
She is the first Caribbean/African American and first woman elected to the position. Carroll previously served in the Florida House of Representatives from 2003 until 2010.
She migrated to the United States at the age of eight and attended Uniondale High School in New York. In 1979, upon graduation she enlisted in the U.S. Navy serving as an Aviation Machinist Mate, and Aviation Maintenance Officer. Carroll retired from the Navy in 1999 as a Lieutenant Commander. She relocated to Florida in 1986, where she earned a MBA from St. Leo University.
Carroll made two unsuccessful bids for the US House of Representatives in 2000 and 2002. Following her defeat in the 2000 election, she was appointed as Director of the Florida Department of Veterans Affairs serving in that post until July, 2002.  She was the first African-American female Republican elected to the Florida House in 2003.
On September 2, 2010, Republican Rick Scott named Carroll his running mate in the 2010 Florida gubernatorial election which he won. She was sworn in as Lieutenant Governor on January 4, 2011.
Shirley Chisholm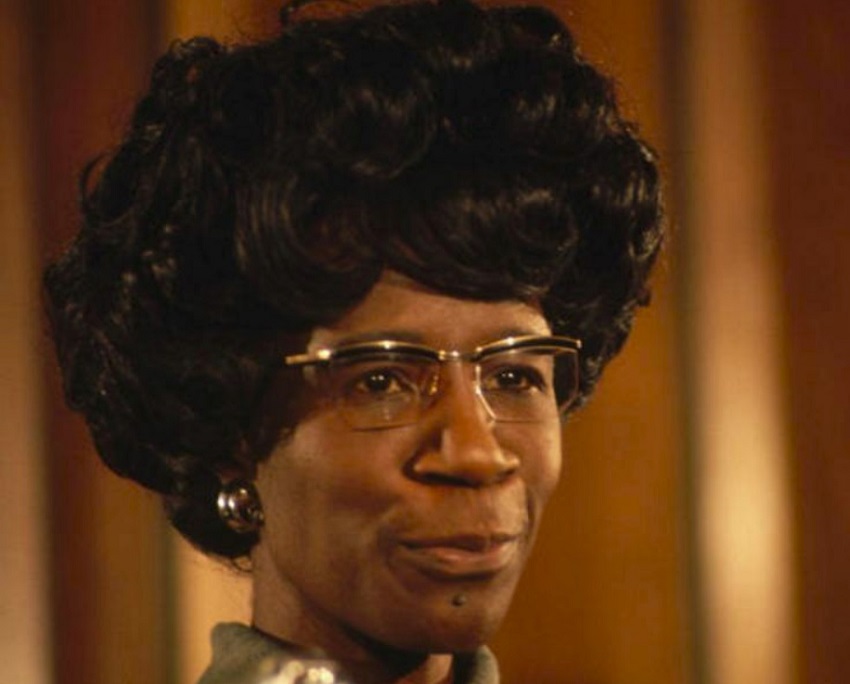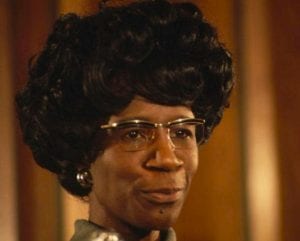 An African-American icon in American politics, Shirley Anita St. Hill was born in 1924 in Brooklyn, New York the daughter of Charles and Ruby St. Hill, Guyanese and Barbadian immigrants, respectively.
Her formative education was gained in Barbados where she lived with her maternal grandmother and she credited her Barbados education as the foundation for her strong academic background.
Ms. St. Hill returned to New York in 1934, and graduated from Brooklyn College with honors in 1946, after encountering and fighting racism.
In 1949, she married Conrad Chisholm, a Jamaican, and the two became involved in local politics. In 1960 she formed the Unity Democratic Club, which was involved in mobilizing black and Hispanic voters.
Chisholm was elected to the New York General Assembly in 1964, serving until 1968, when she ran and won a seat in the US Congress, representing New York's 12th Congressional District, the first Caribbean/African-American woman to be elected to Congress.
As a respected Congresswoman she strived for civil rights for minorities, including women, improvement for poor Americans, and opposed the Vietnam War. She was a cofounder of the National Organization of Women (NOW). She was re-elected to Congress in 1970 and in 1972 declared her candidacy for U.S, president. She addressed the 1972 Democratic National Convention in Miami. Her bid to be nominated was defeated.
Chisholm remained in Congress until 1982, when she retired. She died in 2005.
Edwidge Danticat
Renowned author, Edwidge Danticat, was born in Haiti. At the age of 12, she moved to Brooklyn, New York, to join her parents.  Two years later, she published her first writing, in English, "A Haitian-American Christmas: Cremace and Creole Theatre," in New Youth Connections, a citywide magazine written by teenagers.
Danticat later wrote a story about her immigration experience for New Youth Connections, "A New World Full of Strangers."
In 1993, she earned a Master of Fine Arts in Creative Writing from Brown University and her thesis, titled: "My Turn In The Fire – An Abridged Novel," was the basis for her novel "Breath, Eyes, Memory," which four years later became an Oprah's Book Club selection.
Danicat has received several outstanding awards including, the National Book Award for her book, for 'Krik? Krak;' The 1996 Best Young American Novelists for 'Breath, Eyes, Memory;' the 1999 American Book Award for 'The Farming of the Bones;' and the 2007 National Book Award nomination for 'Brother, I'm Dying.'
She was awarded a John D. and Catherine T. MacArthur Foundation Fellowship in 2009.