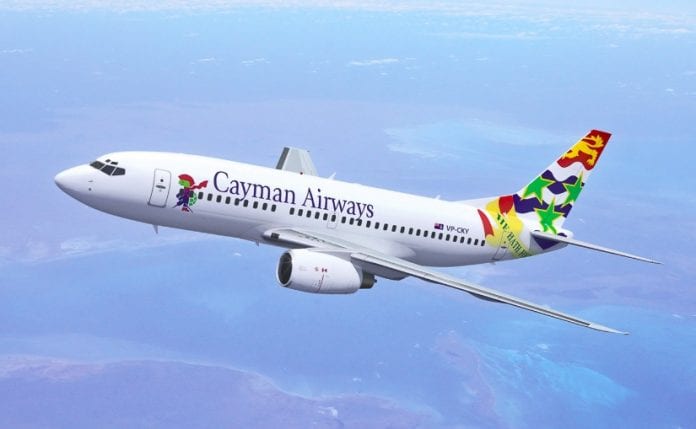 On Sunday, March 10, officials at Cayman Airways, the main carrier of the Cayman Airlines, says the airline is temporarily grounding the two Boeing 737 Max 8 aircraft it operates in the wake of an Ethiopian Airlines crash involving the same plane model.
The Caribbean carrier said the grounding would take effect on Monday, March 11.
According to Cayman Airways President and CEO Fabian Whorms, the airline is taking precautionary action to ensure the safety of passengers and crew, acknowledging that defects to the Boeing aircraft model has not been marked as the cause of the Ethiopian Airlines crash.
Whorms also noted that pulling the plane from rotation will have an initial effect on scheduling, as the loss of two aircrafts will create a carrier shortage. The airline received its first Max 8 in November and its second this month.
The Ethiopian Airlines flight crashed on the morning of Sunday, March 10, killing 157 people. However, this is the second time in two months that a Boeing Max 8 has crashed. The Max 8 is the newest model under the Boeing line.