Caribbean American Heritage Month ROUND UP
Your guide to the hottest events celebrating Caribbean-American culture
JUNE 11 TO 18
June 11
Exhibit: Brian Wong Won
North Campus Gallery, Miami Dade College
Miami Dade College (MDC) North Campus launches its month-long Caribbean American Heritage Month celebrations with a special exhibition, highlighting the work of Trinidadian artist Brian Wong Won. Artist Wong Won is best known for his bright colors, expressionistic compressions of space, and distortions of architectural space. He works primarily out of Miami but often travels to his hometown of Port-of-Spain. Collectors and critics have lauded him as the only artist to fully capture the spirit and feeling of the Carnival festivities via his vivid palette and expressive playful use of perspective. His carnival paintings are satirical, expressively tongue-in-cheek and very detailed. The exhibit continues until August 19.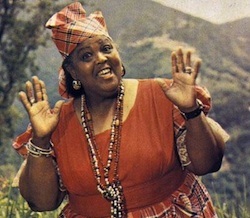 Miss Lou in Color
African American Research Library and Cultural Center
5:30 p.m.
As a comedian, the Honorable Dr. Louise Bennett-Coverley ("Miss Lou"), used both irony and laughter as a tool to promote Caribbean indigenous culture. In her honor, Déjà Vu Theatre Productions, Inc. is producing a tribute to this formidable woman with their latest production, "Miss Lou in Color." The production has adapted some of Miss Lou's poetry pieces and combined with original pieces for a unique ode to the Caribbean cultural icon.
JUNE 12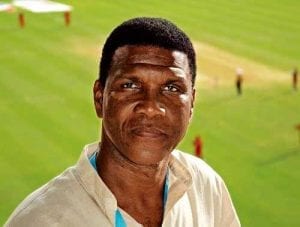 People Profile Awards
Sunrise Civic Center
The inaugural Annual People Profile Awards shines the spotlight on individuals in their community whose stories inspire, motivate or educate others. The ten illustrious titles include the "Humanitarian," "Good Citizen," "Sportsman of the Year," and "Courage" awards. They will be presented by a myriad of local celebrities, such as State Representative Hazelle Rogers, cricketer Lawrence Rowe, and actor Paul Campbell. This prestigious event will not only highlight the contribution of outstanding individuals, but will also showcase stalwarts of the musical industry such as King Yellowman, Everton Blender, and Papa Michigan (from Michigan & Smiley). Also hitting the stage will be South Florida's own Michael Schloss, Suzanne Sultry, Twiggy, Haitian artist Waleh, Mia Rahm, and R&B Singer Solage.
JUNE 15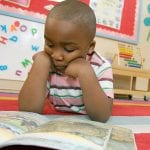 Making Reading Fun Forum
Lecture Hall 2151, Miami Dade College North Campus
9:30 a.m. to 11 a.m.
Continuing the month-long celebration, Miami Dade College (MDC) North Campus will be hosting the education forum, "Make Reading Fun: A Community Commitment and a Role for Caribbean Leaders." Speakers will highlight the relevance of technology, innovation, remaining competitive in the global market, and strategies for succeeding in the 21st century, with a specific focus on early literacy and learning.
JUNE 18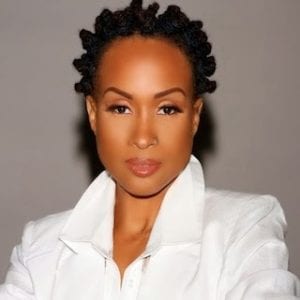 Colors of the Caribbean
Hollywood ArtsPark at Young Circle
4 p.m. to 11 p.m.
The Caribbean-American Heritage Florida, Inc (CAHFI) presents the 5th annual Colors of the Caribbean. Held on the Saturday of Father's Day Weekend since 2012, Colors of the Caribbean celebrates Caribbean American Heritage Month with music and flavors of the islands. This year's headline acts include the Queen of Soca, Alison Hinds, popular Haitian groups T-Vice and Jahnesta, Trinidad's female voice of Reggae Music, Queen Omega and Jamaica's Reggae Pop Star, Red Rat. Other acts include local favorite Sizwe-C, and popular deejays Majestic and LLCoolBlaze. This year's festival will be hosted by ABC's Local 10 news anchor, Neki Mohan.
In addition to music in the amphitheater, the ArtsPark at Young Circle will be full of Caribbean delights: A Caribbean Travel Expo, YMCA Kids Zone powered by CSC of Broward County, a Caribbean Food Village, Caribbean arts and craft vendors, and smaller stages featuring folk dance and culture performances including Bahamian Junkanoo, tassa and the popular steel band.
This year, Colors of the Caribbean will remain free until 5pm for those who register online for complimentary admission. After 5pm, there will be a nominal $10.00 entrance fee for those wanting a true taste of the authentic experience.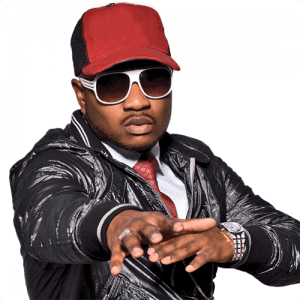 Miramar Caribbean-American Month Celebration
Perry Park/Wellman Field
6 p.m. to 10 p.m.
The community is invited to celebrate Caribbean-American Heritage Month in the City of Miramar at this annual free event. This year's festivities a fun-filled day with a variety of food trucks, music, dancing and entertainment. Popular bands and singers of Caribbean heritage and different genres of music will perform, including Jamaican dancehall artist Serani, Kompa band, Alan Cave & Vlix; DJ & Musician Popeye Caution; and Bachata and Merengue band, Bachamambo. It's all hosted by Stichiz and DJ Epps from 103.5 The Beat.