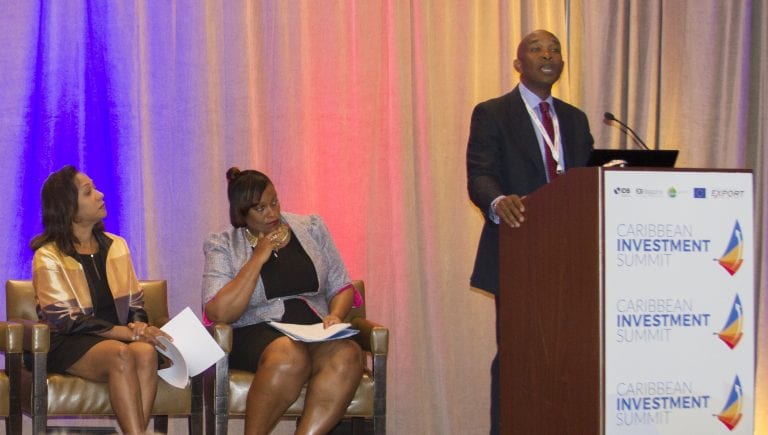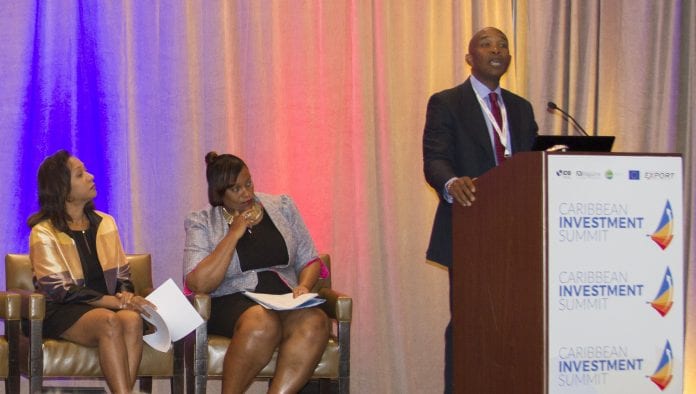 Caribbean Investment Summit calls for meaningful Diaspora engagement
Expanding Diaspora's engagement with the Caribbean beyond remittances at the top of the agenda at the recent Caribbean Investment Summit, held at the Marriott Biscayne Bay in Miami. Hosted by Carib-Export (Caribbean Export Development Agency), the event featured government ministers and business stakeholders from across the region, highlighting the investment opportunities in niche tourism, tech services and renewable energy.
"Barrels do not an economy make," said Pamela Coke-Hamilton, Executive Director of Carib-Export, in an interview with Caribbean National Weekly. "One of the biggest challenges with a diaspora is that they also represent what we've lost. That's the other side of the coin we tend to ignore. We have an incredible Diaspora, excelling in every area – medicine, technology, accounting, law, you name it. But when you have an 85 percent brain drain in two of our major countries in the region, that has an incredible impact on our development."
Instead, "one of the things we hope to accomplish is to bring back some of that brain power, that innovative thinking, and those connections they've developed, because it's not just about money," said Coke-Hamilton, "if you do not have the skill-set to make [industries] successful, then the money is pointless."
The industries highlighted at this event particularly seek to attract these desired highly skilled and connected members of the Diaspora back to the Caribbean. With the growing demand for niche travel such as sports and medical tourism, "these are two significant areas where the Diaspora has developed linkages, where the diaspora can reinvest, and where there are opportunities to collaborate at various levels." Industry know-how in the technological sector is also need to support a planned "creativity park" – a one stop platform of resources and connections for the region's booming "internet generation," which has been the driving force behind the growth of app development and animation in the Caribbean.
Carib-Export has also confirmed plans to sign a memorandum of understanding (MOU) with the New York-based Caribbean American Chamber of Commerce and Industry (CACCI). Both organizations plan to host a "joint conference" in the future to engage with communities abroad. But, says Coke-Hamilton, these sessions will be different from past events. Instead, conferences would focus only on "select linkages" with key individuals and organizations that have the specific skill sets required for the Caribbean's growing sectors.
"We need to explain to the Diaspora what we're looking for…and what the best forms of engagement will be for us, as opposed to simply [having] summits," says Coke-Hamilton.
For President of the Jamaica/USA Chamber of Commerce, Marie Gill, the summit provided a refreshing view of Diaspora investment, that "you don't need to be a multimillionaire to come to the table."
"We still don't trust sufficiently to collaborate and partner," says Gill. "But that is how a lot of business is getting done these days – pooling resources so you can take advantage of an opportunity."