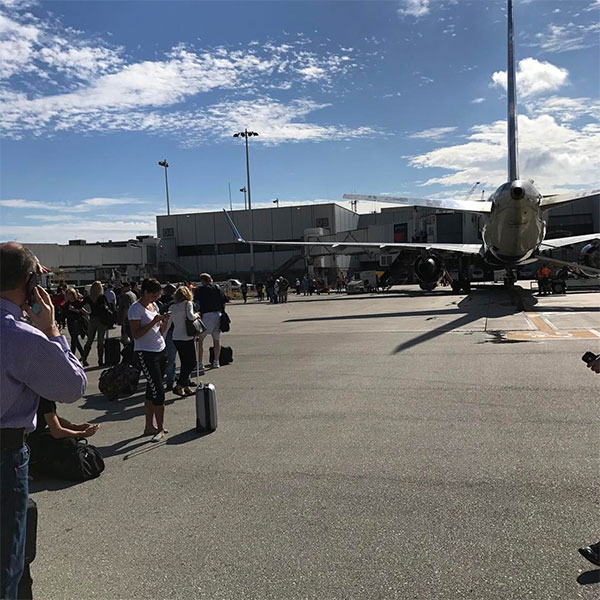 Broward County Mayor Barbara Sharief confirmed a short while ago that 5 people have been killed and 13 taken to area hospitals with injuries resulting from a shooting incident in Terminal 2 at the Fort Lauderdale/Hollwood Airport. The mayor also confirmed that the shooter, a man, is in the custody of the Broward Sheriff Office.
No reason was given why the gunman entered the terminal, reported to be the arrival baggage claim area and began shooting. There are no conformations that the shooter is affiliated to terrorism or any terrorist group.
In the aftermath of the shooting which took place at approximately 1 p.m, the airport has been closed, and will remain close while Swat team scour the airport.
People who were in the terminal when the shooting took place were allowed to run on to the adjacent tarmac. Up to 3:20 pm it was reported that some one-thousand people, including passengers who had already been processed for departure were still gathered on the tarmac.
Following the shooting there were reports of more shots fired from a parking garage at the airport. However, Mayor Sharief said that security forces have been thoroughly combing the entire airport premises, and there was no evidence or account of another shooter.
No details have been given as to the names, nationalities or gender of the dead or the injured.