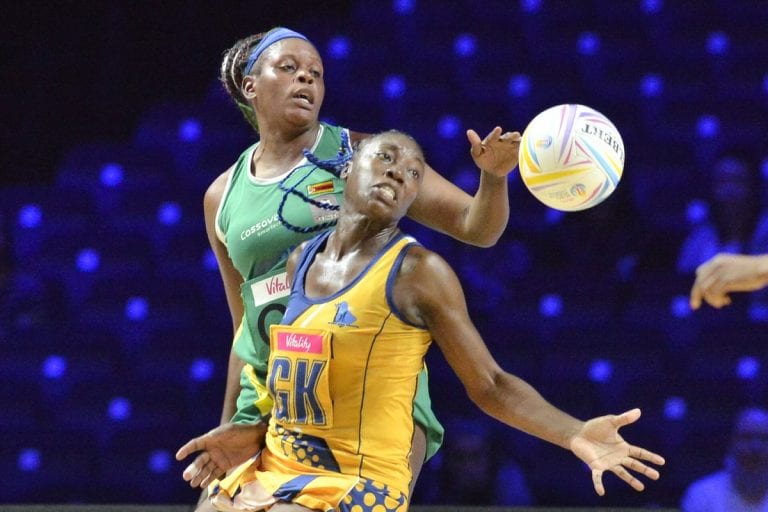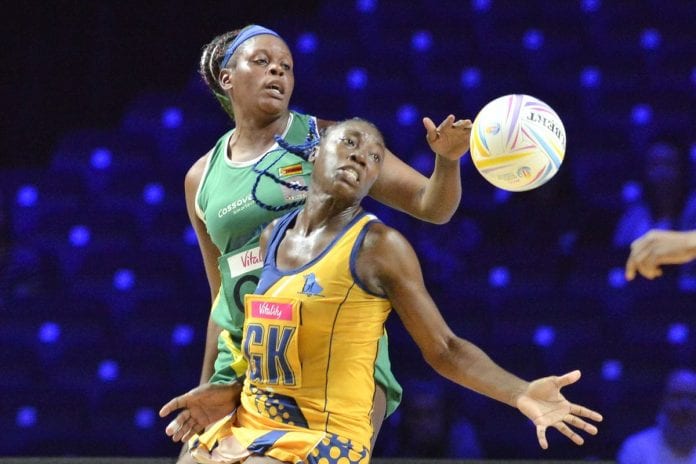 LIVERPOOL, England, CMC – Barbados slumped to their fourth straight loss at the Netball World Cup with a 41-66 hammering at the hands of Zimbabwe in England on Tuesday.
The Caribbean side never really came to grips with their African opponents and found themselves trailing 19-33 at half-time at the M&S Bank Arena, a position from which they never recovered.
For Barbados, goal-shooter Shonica Wharton scored 28 goals from 30 attempts to lead her country's offense while goal attack Brianna Holder was a perfect seven-from-seven.
Zimbabwe were piloted by goal-shooter Pauline Jani who netted 51 from 53 attempts, with support coming from Sharon Bwanali who scored 11 from 16 attempts.
Jani was a perfect 15-from-15 in the first quarter to fire Zimbabwe to a 17-11 lead while Wharton answered with a seven-from-seven effort to keep Barbados in touch.
Zimbabwe pulled away in the second quarter, however, with Jani netting 10-from-10 as Barbados slipped further behind to be down by 14 at the half.
Barbados had their best period in the third quarter with Wharton scoring eight-from-eight and Holder, five-from-five, keeping Barbados on Zimbabwe's tails even though they were out-scored 15-13.
Down 32-48 at the start of the final quarter, Barbados were out-played down the stretch as Jani kept Zimbabwe well out front with a 16-from-18 shooting performance.
Barbados started the tournament with a win over Singapore but subsequently lost to Malawi, Australia and New Zealand.
They were the only Caribbean nation in action on Tuesday but on Wednesday, powerhouses Jamaica take on Scotland while Trinidad and Tobago clash with England.