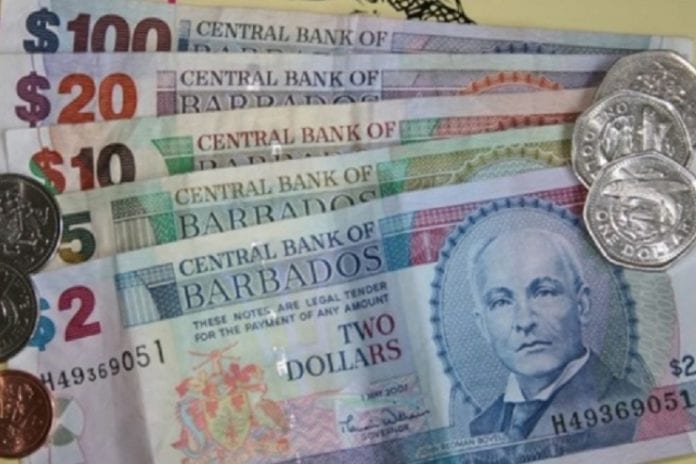 The Barbados economy registered an estimated 2.2 per cent growth during the first six months of this year. The Central Bank of Barbados (CBB) on Friday described the growth as "an uneven performance."
Sustained tourism activity
The bank said preliminary data suggest that the expansion in real economic output continued into the second quarter. Contributing to the growth was sustained growth in tourism activity. The fiscal deficit narrowed moderately in the first quarter of fiscal year 2017/18. That was partially the result of the fiscal consolidation measures implemented in the previous fiscal year.
International reserves fall
"However, the stock of international reserves fell below 10 weeks of import cover. Expected external debt service obligations and on-going delays in securing planned foreign investment inflows partially contributed to the reserve drop."
The CBB said the Barbados economy has underperformed in the aftermath of the global financial crisis, evidenced by low growth and significant fiscal and external imbalances.
In its release of the "Barbados Current Economic Performance," the CBB said the short to medium-term outlook is for a sustained stabilization effort by government. This is needed to facilitate the restoration of public finances, rebuild international reserves and provide the platform for long-term growth. The bank Gadding that tighter fiscal policy will remain at the center of the adjustment effort.
Could dampen consumption
Given the size of the tax adjustment and the expected impact on prices, the fiscal measures are likely to dampen consumption, particularly for imported goods, towards the end of 2017 and into 2018.
A stronger adverse impact on consumption is anticipated for 2018, according to the central bank. A more positive outlook for growth is feasible if the implementation of foreign-funded projects is accelerated.
The bank said that the average 12-month unemployment rate for the four quarters ending March 2017 was recorded at 9.7 per cent. Down from 10.2 per cent in the previous year, the stronger rate is mainly due to job gains in the construction, wholesale and retail trade, business and other services, and tourism industries.
In addition, the labor force participation rate grew moderately to 65.5 per cent for the first quarter of 2017.
The rate of inflation stood at 3.2 per cent at the end of April 2017, compared to a general reduction in retail prices of one per cent as at end April 2016.