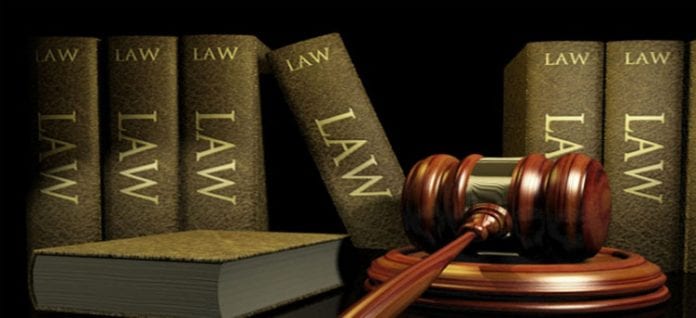 KINGSTON, Jamaica, CMC – An attorney is due to appear in court on June 20 after she was charged with several fraud-related offences including demanding property, obtaining money under false pretense, and conspiracy.
The arrest of Khadine Dixon, who has been offered J$400,000 bail, comes less than a year after her husband was slapped with fraud-related charges and later struck from the roll of attorneys allowed to practice in Jamaica.
A statement from the Jamaica Constabulary Force (JCF) Corporate Communications Unit, said Dixon was arrested last Thursday at her office in relation to the probe into fraudulent transactions involving a property.
Husband arrested last year
Her husband, Jerome Dixon, was last year arrested and charged by the JCF's Fraud Squad for forgery, uttering forged documents, and demanding property with forged documents in relation to the same property.
On March 23, last year, he allegedly lodged an instrument of transfer document and a court order with the National Land Agency with information giving directives for a property to be transferred to one of his clients.
Forged documents
But investigations revealed that the court order purportedly signed by a Supreme Court judge, the instrument of transfer document purportedly signed by a Supreme Court registrar, and another document bearing the apparent signature of a justice of the peace for Kingston, were forged.
The couple are scheduled to appear in court on June 20.
Last October, Khadine Dixon was accused by a woman who has been living with HIV since September 2007 for not paying over an interim sum of J$10 million out of J$39 million that had been awarded to her by the court.
The woman, who at the time requested that her name not be used, said she was stuck in the buttocks with a needle by an HIV/AIDS patient on a ward at a Kingston hospital.
 The attorney later confirmed that she had, in fact, received the J$10-million interim payment but said that there was an issue as a result of an oversight and miscommunication where the transaction was concerned.
A sum of J$4.5 million was eventually deposited into the woman's account, followed by a cheque valued at J$300,000.