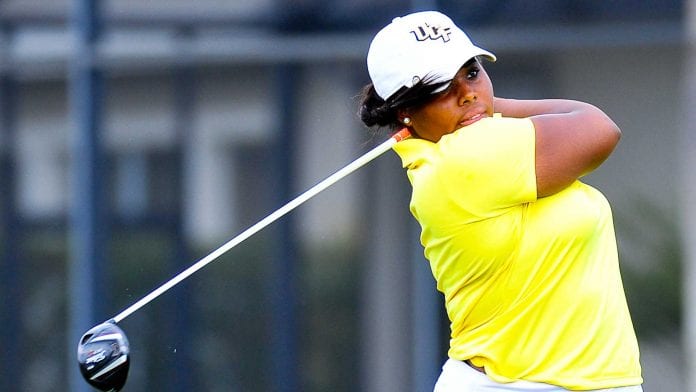 Sunday during the Ladies Professional Golf Tour at the Plantation Golf and Country Club in Venice, Florida, Trinidad and Tobago golfer, Monifa Sealy, shot an even-par 72 to qualify for the third and final round of qualification. Sealy ended with a four-day total of 291 to finish tied for 20th and is the first Trinidad and Tobago female golfer to get to this stage. Sealy is also aiming to become the first West Indian to play on the LPGA tour.
A total of 193 female golfers from all around the world played in the Stage II event with the final qualifier will be played from November 28th to December 4th at LPGA International in Daytona Beach, Florida. The top 20 players get their LPGA Tour Cards and the Top 40 get status on the LPGA.
Stephen Ames, the 2006 Players Championship winner, is the only professional golfer from Trinidad and Tobago to make it to the elite ranks of world golf.
Sealy is becoming the first woman and the second T&T professional golfer to do so. She was named the Symetra Tour Rookie of the Year in 2016 after a stellar college career in Orlando at the University of Central Florida.