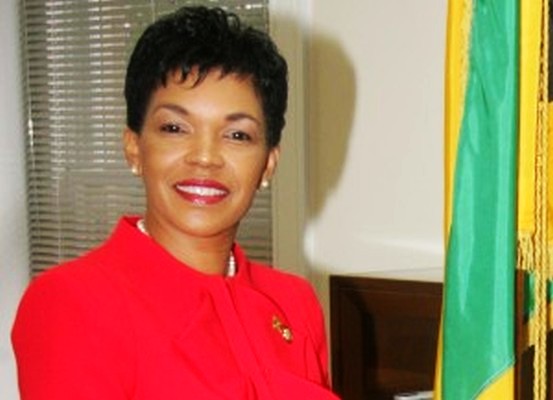 Jamaica seeks to strengthen relationship with Trump administration
Jamaica's Ambassador to the United States, Audrey Marks, has extended best wishes to US President Donald Trump and his Cabinet for a successful tenure in office, on behalf of the Jamaican government and people.
Ambassador Marks who was the nation's representative at the Chairman's Global Dinner, hosted by Presidential Inaugural Committee Chairman Thomas Barrack, on January 17, used the opportunity to congratulate Trump on his election to the presidency. Trump was inaugurated on January 20.
Responding to the well wishes of the Jamaican diplomat, Trump expressed appreciation for the warm greetings and good wishes. He recalled Jamaica as a beautiful country that he had enjoyed visiting in the past. Ambassador Marks welcomed the comments and extended an invitation to the president to visit again.
Over the last few weeks of the transition of presidential administrations in Washington, Ambassador Marks also met with several members of President Trump's proposed Cabinet, and other senior members of the new administration.
The importance of Jamaica-US relations was reaffirmed during these exchanges. The ambassador conveyed the interest of the Jamaican Government in working with the new administration to further strengthen and deepen the historically strong ties that exist between the two countries.
Ambassador Marks represented Jamaica at several inaugural events in the nation's capital. She expressed optimism that the transition from the Obama to the Trump administration will remain relatively seamless, and the excellent relationship between the two countries will be maintained. She said she looked forward to actively engaging the new administration in the months ahead on issues of mutual interest.
Ambassador is serving her second term as Jamaica's ambassador to the US. She was first appointed by former Jamaican Prime Minister Bruce Golding in 2009, and when she first arrived in Washington was greeted by outgoing President Barack Obama at the White House.