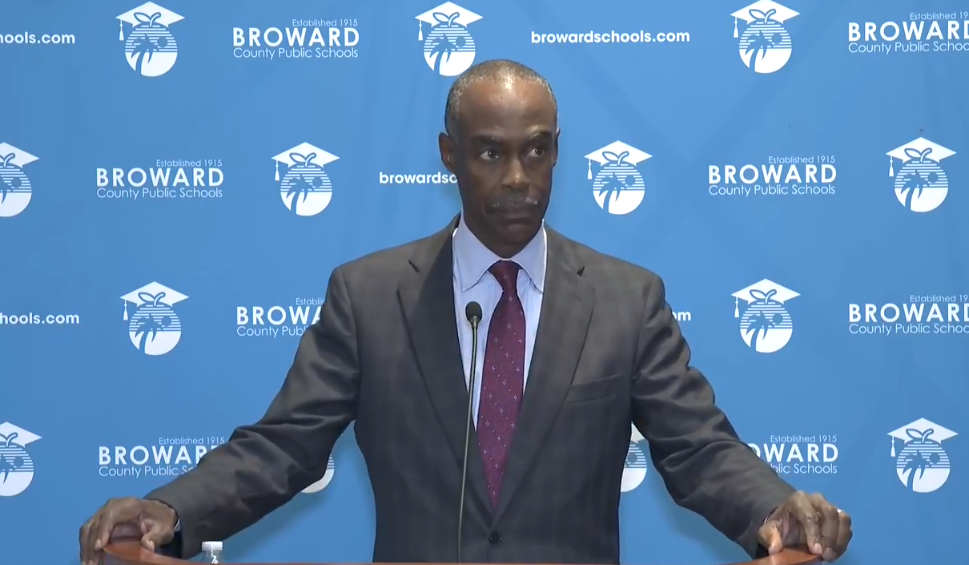 After almost a decade as head of the Broward County School District, Robert Runcie will say his goodbyes to students and parents in the county in August.
On Tuesday, the school board finalized a separation agreement with the Superintendent, which will see him receiving over $740,000. As per the agreement, Runcie will get 20 weeks of salary, plus 90 days' notice of resignation salary, plus accrued vacation days and sick days.
The agreement was approved by a 5-4 board vote, with opponents arguing it was too generous. The opponents included Lori Alhadef and Debra Hixon, who were elected to the board after each had family members slain in the Feb. 14, 2018, attack at Marjory Stoneman Douglas High School in Parkland that killed 17 people.
Chair of the school board, Dr. Rosalind Osgood said she is satisfied with the agreement.
"If we had continued to 2023, which was the first offer of Mr. Runcie's attorney yesterday, we would have been looking at about $2 million," Osgood said after the vote.
"I feel that we have carried out our fiduciary responsibility as a school board, as well as met all of our legal and contractual obligations to Mr. Runcie."
Runcie's last day serving the school district will be August 10th. As soon as the school board names a replacement, which could happen any day now, Runcie will transition from Superintendent to Consultant.
The Jamaican-born superintendent offered to resign after a grand jury investigating the 2018 Parkland shooting indicted him on a perjury charge last month. Runcie said he would step down to give peace to the parents of the Parkland victims.
For nearly 10 years, Runcie has overseen the district, which serves the large Caribbean-American community in Broward County.
If Robert Runcie is convicted of perjury, he faces up to five years in prison. A hearing on Runcie's motion to dismiss the charge is scheduled for Wednesday.