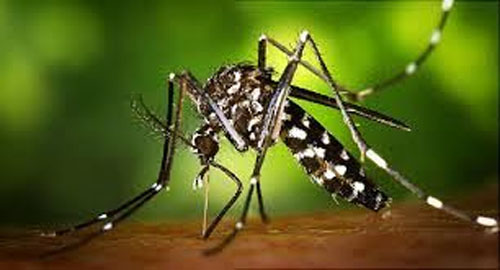 CARPHA launches new initiative to the fight Zika Virus
Two years after the first outbreak of the mosquito borne disease, Zika, in the Caribbean, the Trinidad-based Caribbean Public Health Agency (CARPHA) says the invasion of the virus has reduced significantly.
It said while health officials have reported a decrease in the number of suspected and confirmed Zika virus cases, it is important to note that the virus is still present within Caribbean communities.
Intensifying campaign
As a result, CARPHA said that it is intensifying its campaign to eradicate the Aedes aegypti mosquito, the common vector for Zika, and other diseases including Chikungunya, Dengue and Yellow Fever.
CARPHA said that similar to previous campaign efforts, it continues to provide valuable information that can help in the prevention and control of the mosquito-borne diseases, spread by the Aedes aegypti.
Information toolkit
"With funding from the Centers for Disease Control and Prevention (CDC), CARPHA has created an innovative information toolkit, which includes animated videos, posters and answers to frequently asked questions (FAQs)."
The Caribbean health agency said that the toolkit is specially packaged to meet the needs of a diverse audience, which include public health professionals and clinicians, pregnant women, and children.
The World Health Organization has warned that the Zika virus appears to have changed in character while expanding its geographical range.
WHO also said that future transmission of Zika infection is likely to coincide mainly with the distribution of Aedes aegypti mosquito vectors, although there may be rare instances of person-to-person transmission," noting however that "beyond the range of mosquitos, infection has been, and will continue to be, carried widely by international travel."