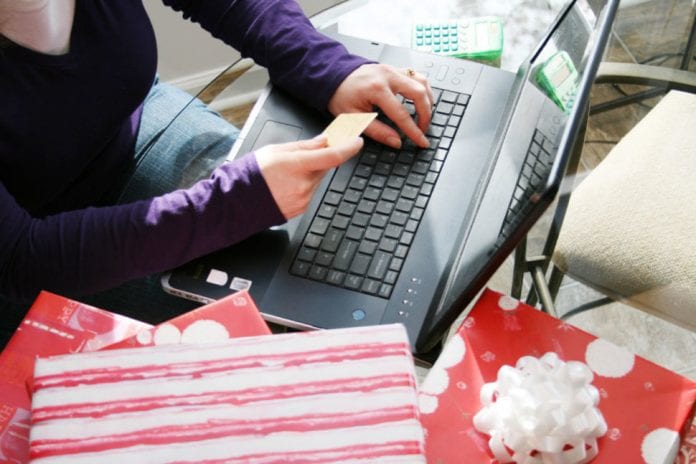 MIAMI, Florida – 'Tis the season to spend money. Fa-la-la-la-la…
TopCashback.com, the USA's most generous cashback site, is sharing their holiday survey results and found that 72 percent of Americans say their stress level increases during the holidays with 64 percent of those feeling financially stressed.
The survey polled a cross-section of 2,700 adults, aged 18 and over, on their holiday spending habits.
Keep the change… and put it towards your holiday budget
Nearly half of Americans (48 percent) plan to spend the same amount this holiday season as last year, while 24 percent plan to spend more and 28 percent plan to spend less.
On average, how much do Americans expect to spend on gifts in total this year?
$101 to $500 (35 percent)
$501 to $1,000 (28 percent)
$1,001 to $2,000 (16 percent)
Do you create a spending/holiday budget?
Yes (51 percent)
No (49 percent)
While 51 percent of Americans do create a holiday budget, two-thirds of Americans (66 percent), as well as 71 percent of the parents polled, usually spend more than they plan to during the holidays. However, Americans do love to save and use their favorite methods for the most wonderful time of year.
Top methods Americans will use to save money this holiday season (Top three ways)
Use coupons or promo codes (81 percent)
Use cashback sites/apps (69 percent)
Use cashback/rewards credit cards (51 percent)
Baby, it's cold outside… so shop online
When do Americans start holiday shopping?
November (39 percent)
October (22 percent)
December (13 percent)
Although over a third (39 percent) start holiday shopping in November, about 36 percent of Americans do most of their holiday shopping throughout the year, on Black Friday (31 percent), during last-minute sales right before Christmas (17 percent), and Cyber Monday (15 percent).
How do you plan on shopping this upcoming holiday season?
Online (71 percent)
In-store (29 percent)
Why do Americans plan on shopping online this upcoming holiday season? (Top three responses)
I want to avoid the crowds/long lines (70 percent)
I believe I get the best deals online (63 percent)
I prefer to get everything shipped to my home (42 percent)
What's on your wish list?
Top three gifts that are usually purchased for adults
Clothes (56 percent)
Gift certificate/gift card (51 percent)
Tech (41 percent)
Top three gifts that are usually purchased for children 
Toys (70 percent)
Clothes (57 percent)
Video games (35 percent)
So, whether you're planning to shop online this season or head to the malls, keep the following tips in mind to score the best deals and steals. Below, please find some insight from Rebecca Gramuglia, Shopping Expert at TopCashback.com:
Comparison shop. Don't try to do all of your shopping at one store. If you're buying an item, whether it's a game console, TV, Nike sneakers or a designer bag, check other retailers before making a purchase! You may end up saving a lot more than you initially thought you would… or could.
Know the retail patterns and time your purchases. With 31 percent starting their holiday shopping on Black Friday, you'll likely find game consoles and kitchen appliances marked down heavily on that day. Meanwhile, Cyber Monday is notorious for any deals that include free shipping, free express shipping or any other types of online promos (ex: spend $150 get X off). Keep these general rules of thumb in the back of your mind when you're searching for gifts.
Stack the savings. Make sure you hit all the key savings points this holiday season. First, look to find your item marked down to its lowest point. Next, see if you can stack an additional coupon code or discount on top of that. Then, use a cashback site like com. Lastly, smile to yourself because you scored a sweet deal.
Do your research. Lots of retailers like Best Buy, Targetand Walmart release their Black Friday deals ahead of time online via sites like com. By looking at who has the best prices and items, you'll be able to plan your shopping accordingly. And be on the lookout for in-store only and online-only deals, that way you're not wandering around the store looking for something only available online (or vice-versa).
Download the apps. Whether it's a major retailer or a cashback app, every bit of savings helps. A one-stop-shop holiday favorite like Target offers 1% earnings for a later date on every purchase when you join Target Circle and use the app. Sometimes retailers also offer a hefty percentage off a single order or rewards program points when you make a purchase through the respective app. And shopping through a cashback app, like the TopCashback app, is a perfect way to score holiday presents while on-the-go (especially if you found a good deal in the moment and know it will sell out).