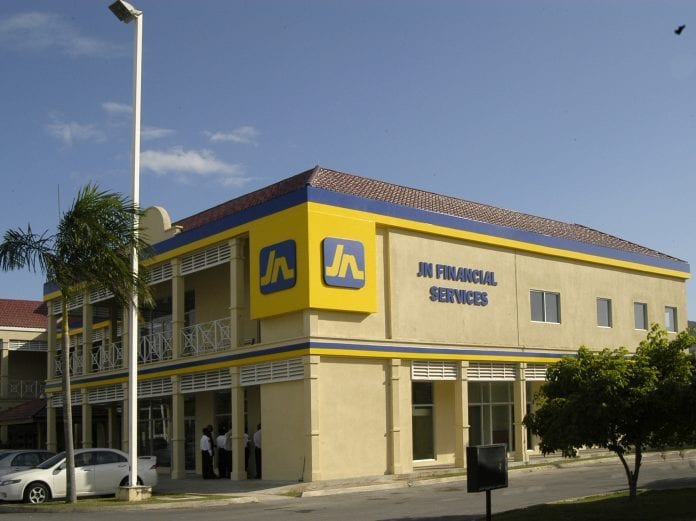 Throughout the month of May, JN Money Transfer will celebrate 20 years of operation in Florida, USA, with a series of customer promotions; a salute to its partners; recognition of employees; and give thanks, at a church service, to mark its two decades of remittance services in the USA.
The Jamaica National Group, through its subsidiary, JNMS, began its USA operations in Lauderdale Lakes, in May 1997. Since then, through the use of new technologies, the remittance company has enhanced its delivery and kept Jamaicans and other Caribbean nationalities in Florida connected with their loved ones back home.  The remittance company is renowned for its excellent customer service.
"We have come a long way in the past two decades, based on improving our money transfer efficiencies through technological solutions; the commitment and dedication of our partners; the quality service of our employees; and the loyalty of our customers," declared Carmen Bartlett, regional manager, JNMS South East USA.
She noted that recognition of the "JN brand" in the marketplace was significant; and that the marketing support out of Kingston, was instrumental in securing the trust of  Jamaican residents in Florida, for the fast, affordable and convenient  services, which have been at the heart of the JNMT service in Florida.
"We, therefore, plan to highlight our milestone with a series of promotions and activities at our JN Money Transfer's Lauderdale Lakes location, which was the first branch to be opened in the region," she related.
On May 27, the office will host a branch promotion from 11:00 a.m. to 4:00 p.m., which will include; an Outside Broadcast; and a variety of customer appreciation activities, for persons to win anniversary tokens."
"We will also give thanks at a special church service, at the Merrill United Methodist Church, on Sunday, May 28, and we have invited our customers and partners to participate in our thanksgiving for the achievement of this milestone," Mrs Bartlett disclosed.
Acting general manager for JNMS, Horace Hines, said the region was vital to Jamaica and the company and this was a part of the reason for establishing an office in the state.
"The Florida region is important to Jamaicans at home and abroad, and we will demonstrate our appreciation for their loyalty over the years, as we continue to build brand awareness," Hines said.
The Bank of Jamaica reports that Florida registers the second largest percentage of remittance to Jamaica, at slightly under 13 percent of funds being remitted from overseas. And, Mr. Hines maintains that JN Money Transfer plays a significant role in those figures.