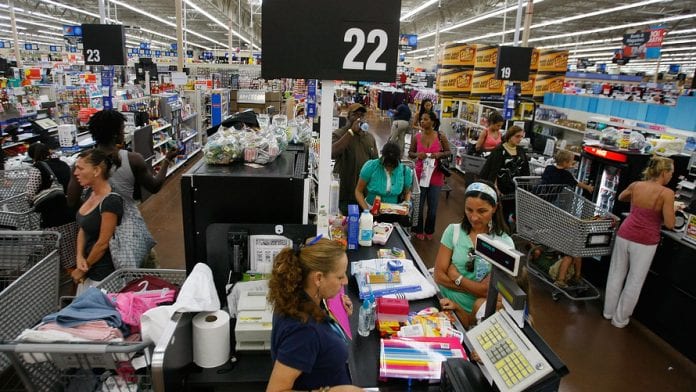 MIAMI, Florida – South Florida businesses are appealing to shoppers to take heed of their businesses over the potentially hectic post-Thanksgiving weekend.
Saturday, November 30, following Thanksgiving Day marks the 10th annual Small Business Saturday designated to support small businesses on one of the busiest shopping weekends of the year. As usual, the day is being promoted under the theme "Shop Small," an appeal to shoppers to shop at their favorite small business establishment on Saturday to boost small business sales and help fuel the economy.
Small Business Saturday is particularly important to the Caribbean-American community where several Caribbean entrepreneurs have established a variety of small businesses. These include accounting firms, legal offices, medical offices, restaurants, groceries, beauty shops, barbershops, jewelry stores, newspapers, clothing stores, night clubs, production companies, etc. These Caribbean-owned small businesses are to be found in almost every zip code in South Florida and all have one thing in common—they depend on the support of consumers in these locations for their survival.
Many of these small businesses sell products and offer services that are often superior to, or at least on par with bigger businesses, and are often popular for the high-quality customer service they provide. Unlike with large companies, a small-business owner tends to be familiar with his/her customer and is cognizant of that customer's consumption preference when the customer comes into the business.
It is also a fact that small businesses, collectively, employees a vast number of workers. Often, America's small-business sector is regarded s the largest employment sector in the nation, providing jobs for about half of the nation's private-sector workforce. It is by supporting small businesses that they are able to survive and to expand and have the ability to employ more people, making a significant contribution to the economy of local communities, the state and ultimately, the nation.
Francine Sadoway, a former staffer of the Small Business Administration office in Miami says when shoppers support small businesses in their communities, they are also supporting the economic growth of these communities, and "directly contributing to job growth in the community."
Small Business Saturday was created by American Express, to help the nation's small businesses counter the patronage big businesses got on Black Friday and Cyber Monday. Small Business Saturday encourages holiday shoppers to patronize brick and mortar businesses that are small and local.
It's estimated that Small Business Saturday has generated a total of $103 billion since the event began. In 2018, Small Business Saturday generated a record-high $17.8 billion in sales. And as total Small Business Saturday sales have grown, so has support from small business owners, community members, and lawmakers.
The promoters of Small Business Saturday claim the shopping day is about entrepreneurs and families selling things that the chain-stores and e-commerce companies are not selling. "Only small businesses can offer truly unique gifts and the most genuinely friendly customer service."
The president and chief executive of the National Federation of Independent Business (NFIB) the nation's small-business association, Juanita Duggan said, "Small Business Saturday isn't just a gimmick. Small business drives our economy. We can't have a strong economy unless our small businesses are doing well, and right now they are not. They are hurting." She said the recession may be over, but according to NFIB's latest Small-Business Optimism Index, the outlook among small-business owners is still grim, with their main concern being "poor sales."
It is most important for consumers to take into account that the impact of Small Business Saturday goes beyond one shopping day a year. It has significantly given new blood to the "Shop Small" movement, which encourages Americans to shop at local small businesses, eat at local restaurants and do business with local small business owners year-round. American Express says when you Shop Small, approximately 67 cents of every dollar stays in the local community.
Again, this is of particular importance to the Caribbean-American business community, which is almost totally made up of small businesses. Make sure you support these businesses on Saturday and throughout the year.