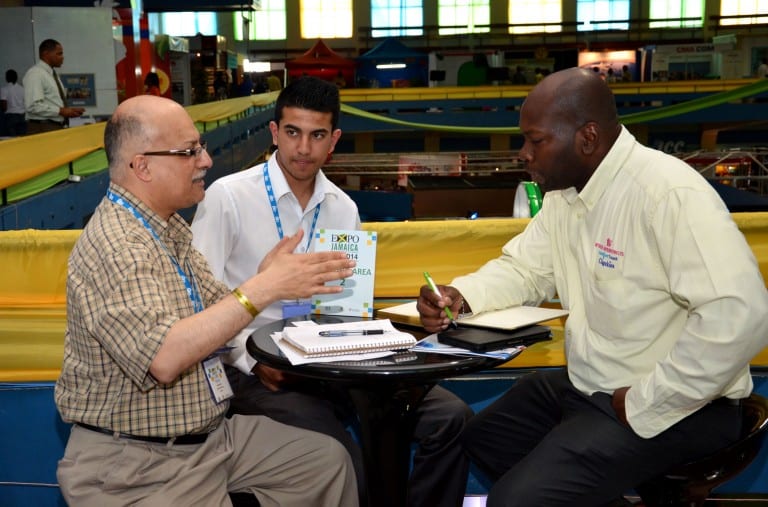 Diaspora encouraged to explore nation's expanding productions
The Jamaica Promotions Corporation (JAMPRO) is currently encouraging buyers from across the Diaspora to participate in the bigger and better Expo Jamaica 2016. The Caribbean's largest trade exhibition will be held on April 14 to 17, at the National Arena and Indoor Sports Complex in Kingston, Jamaica
In its 43rd year, the Expo will feature over 300 exhibitors on display, with products and service from various sectors, including food and beverage, pharmaceuticals, chemicals, fashion, furniture and packaging. The expo will also provide a platform for exporters and service providers to broker partnerships, market products and engage in one-on-one session with attendees in an effort to generate sales.
"Expo Jamaica provides the opportunity to promote a large number of Jamaican products and services in one area," said JAMPRO president, Diane Edwards. "[Buyers] can see the innovative side of Jamaica and do business with these companies, all in the same location."
Ensuring meaningful interaction between buyers and companies, the show will have two dedicated buyers' days on April 14 and 15, where both local and international buyers will have complete access to an inventory of familiar Jamaica products, along with a vast array of new and innovative products and services.
The event remains a popular hotspot for cross-Diaspora trading and commerce. At the expo's last showing, the event attracted over 475 buyers from 24 countries.