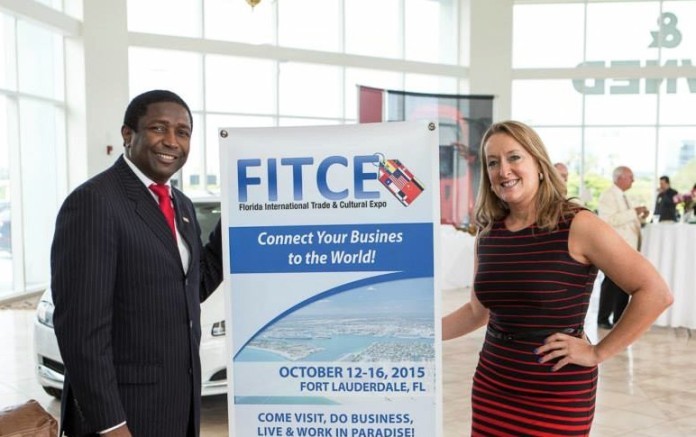 Developing South Florida as a major economic global hub is top of the agenda, as trade commissions across the world gathered in downtown Fort Lauderdale for the recent Florida International Trade and Cultural Expo.
Expo founder and County Commissioner Dale Holness says the new exhibition shows the region poised to become the premier trade gateway.
The Florida International Trade and Cultural Expo (FITCE) expanded Broward County as the premier importing and exporting trading capital, while helping to establish new businesses and nurture existing businesses to continue growing.
Speakers at the inaugural event included Antigua's Minister of Trade, E.P. Chet Greene and former Haitian Prime Minister Gerard R. Latortue. Trade Commissioners from Haiti, Jamaica, Barbados and Antigua also be presented.