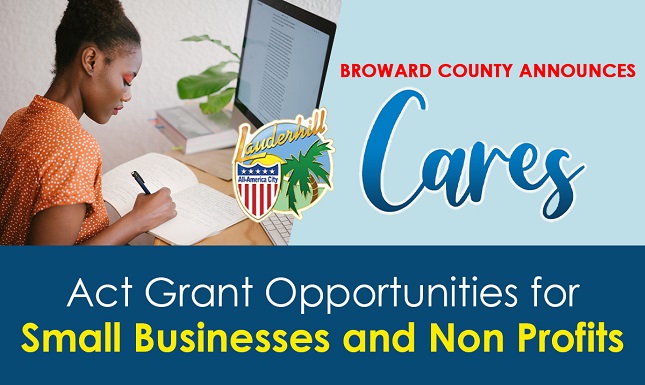 Broward County's CARES Act Small Business Assistance and Nonprofit Assistance Grant application portal has reopened due to technical difficulties experienced on December 9, 2020.
The portal will remain open until 11:59 PM on Monday, December 14 to allow all applicants additional time to apply.
Businesses interested in applying are encouraged to do so as soon as possible and not to wait until the last day or the final hours to apply.
Both programs are made possible by the Broward County Commission, with funding from the federal CARES Act. The CARES Act enables local governments to allocate emergency funding to residents and business owners who face pressing financial needs due to the COVID-19 pandemic.
Visit Broward.org/Cares for eligibility, application requirements and to apply. For questions, call 954-831-2380.