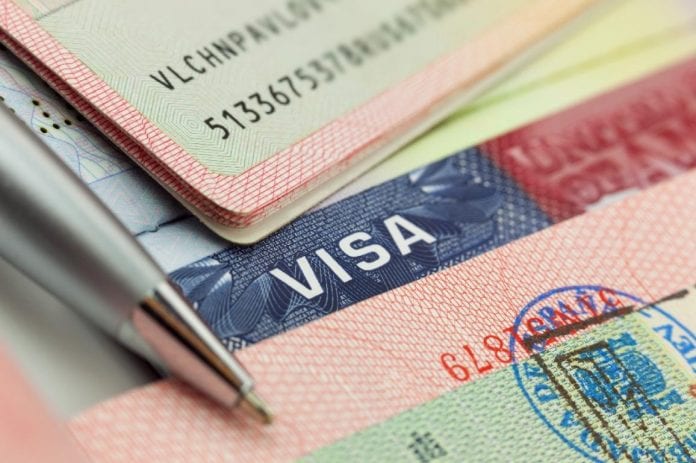 Millions of family members, workers and other visa applicants continue to be stranded outside the U.S., waiting for visa appointments in order to obtain visas to enter the U.S.
The existing visa backlog began to multiply each month after the pandemic hit in March, then continued once Trump issued immigration bans preventing immigrants from obtaining visas to enter the U.S.
And while President Joe Biden has reversed the bans, the consequences of Trump's anti-immigration policies and restrictive measures, coupled with the pandemic have resulted in a continuing backlog of some 2.6 million visa applications.
According to reports, nearly 500,000 of these applicants have already been prequalified ("documentarily qualified") by the National Visa Center and are just waiting to receive the required interview at the U.S. Consulate abroad and visa issuance so they can travel to the U.S.
However, since the pandemic hit, the majority of U.S. Embassies worldwide have not been in full operations, with some only providing emergency services on a case-by-case basis. Each day that goes by, thousands of more cases including those of spouses, parents and children go into the endless waiting queue, resulting in millions of family members continuing to be separated.
It's important to understand that the current backlog is not just a consequence of the pandemic or the immigration ban, but rather the result of Trump's immigrant policies executed through the USCIS and State Department over the past four years, which were implemented on day one of the Trump administration.
The USCIS lost funding and reduced staff, which in turn took more processing time and issued fewer approvals, then the State Department cut personnel at consulates and processed visa applications slower, causing a growing backlog and further applied restrictive policies against applicants which resulted in even fewer visa approvals.
In response to reports about the massive backlog, the State Department recently told CNN that due to embassy and consular closures caused by the pandemic, they do not expect consular operations to return to pre-pandemic workload levels until June 2021 at the earliest.
This means that the hundreds of thousands of visa interviews that were scheduled last year, then canceled will only start to be rescheduled in June, leaving hundreds of thousands of visa applicants who are waiting for their first appointment to wait for perhaps a year or more.
To solve the crisis, Congress may pass funding to enable the State Department to hire thousands of new consular officers in an attempt to stem the backlog, but for now, the multiplying backlog continues, with no end in sight.
** Contributions to this Column are made by Attorney Caroly Pedersen, Esq. of the American Immigration Law Center – Call 954-382-5378