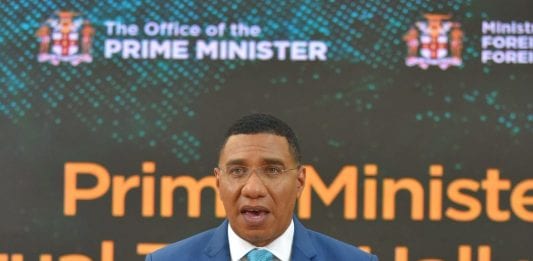 Jamaica's Prime Minister Andrew Holness has defended the government's decision to keep the "strict" COVID-19 protocols in place and said if the diaspora wants...
With a look at some of the top stories making the news today, June 18, across your Caribbean-American community in South Florida, I'm…for CNW...
The success of the Verzuz virtual music series during the quarantine birthed a new talent competition in South Florida, called "BORDER CLASH". The concert will...
Jamaica's Grammy award-winning, diamond-selling artist Shaggy will headline the Florida Jerk Festival, which is set to take place on Sunday, July 4th, 2021 at...
Jamaica is poised to benefit from the United States donation of an initial 25 million doses of COVID-19 vaccines that have been earmarked for...
The Jamaica Diaspora Taskforce Action Network (JDTAN) continues to honor exceptional Jamaicans across the diaspora through its Jamaica Diaspora and Friends Champion Awards (JDAFCA). After...