Three VP essential reggae tracks to add to your collection. (Don't worry. We won't tell anyone that you didn't already have them).
"Destiny" by Raging Fyah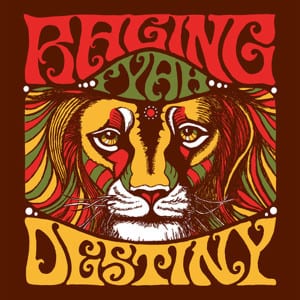 It's the sound of the sun – bright and uplifting. Brotherhood in a song, with the kind of melody that generates smiles. This bone-deep reggae hails from back in the 1970s when politics and a natural groove went hand in hand. That's the music of Raging Fyah. The five-piece band from Kingston, Jamaica, makes reggae that skanks and bounces with a new pop roots vibe on their album, "Destiny."
Reggae Legends – Anthony B (4CD Box Set)
This 4 CD box set collectes four original albums from Reggae Legend Anthony B, in reproduction of the original sleeves, which gives an extensive overview of this ever popular artist. Anthony B remains one the most successful reggae artists of recent times, playing to sell-out crowds around the globe. Includes the hit singles "God Above Everything," "World A Reggae Music," "I Understand" and "Don't Buss Your Gun." Includes team-ups with Jah Cure, Ras Shiloh, Culture and The Mighty Diamonds.
Reggae Legends – Garnett Silk (4CD Box Set)
This is another of the VP Legends series, with a 4 CD box set compiling the four original albums from Reggae Legend Garnett Silk. These reproduction sleeves can't help but carry a touch of nostalgia for the much missed Garnett Silk, herald during his time as the next generation's creative answer to Bob Marley. These recordings launched the 90's roots reggae revolution, paving the way for the one drop stars of today. Includes the hit singles "It's Growing," "Place In Your Heart," "Lord Watch Over Our Shoulders," "Nothing Can Divide Us," "Love Is The Answer," and "Mama."