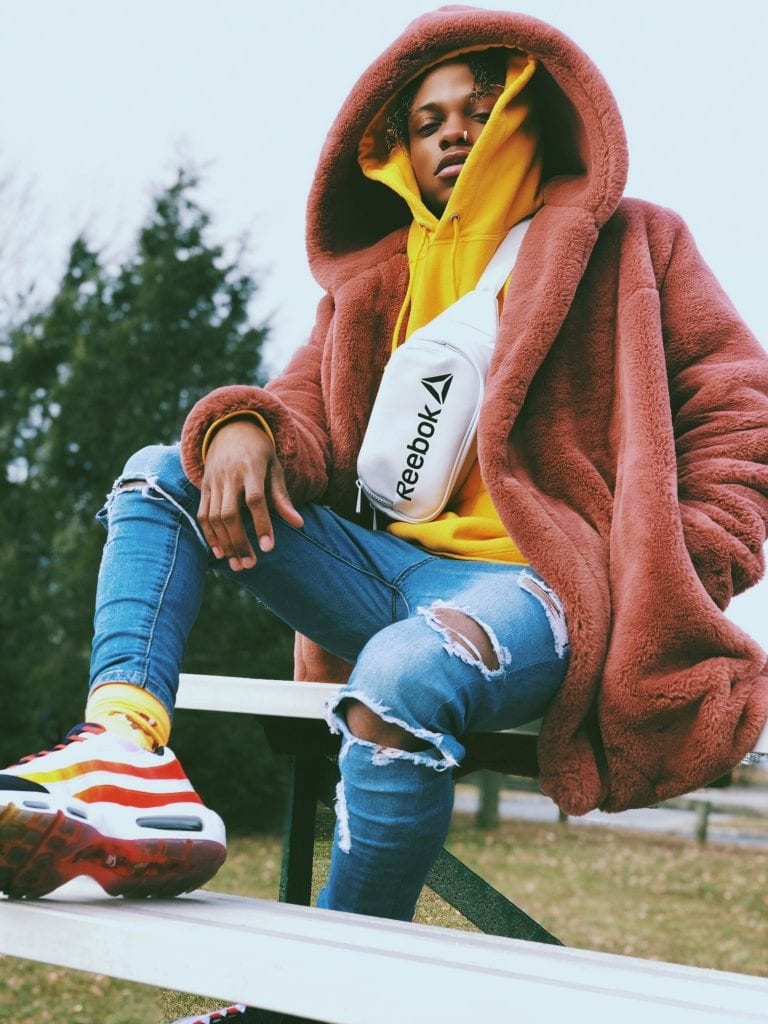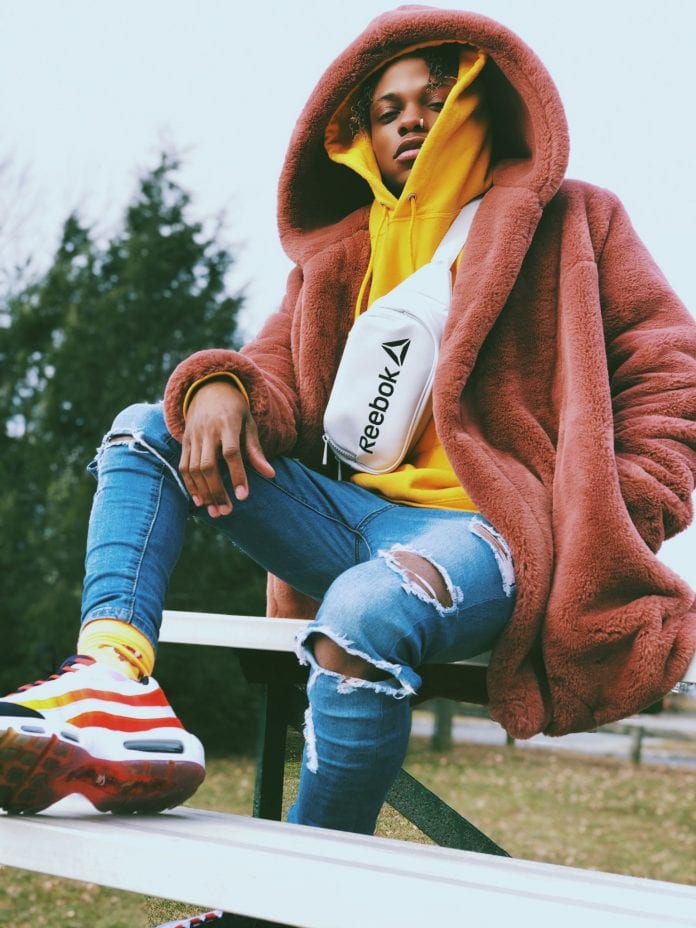 Crafting invigorating songs that meticulously blend genres such as trap, dancehall, and R&B, Jamaican-born, Atlanta-based recording artist Kalleem London is paving his way into the hip hop industry.
Kalleem is a growing powerhouse of talent, proving he's a flourishing artist with multiple singles steadily growing in views and streams. Bad mon has been "killing it" with over 350,000 YouTube views, while Perseverance has amassed more than 100,000 views.  In less than a year. On Spotify, Extraterrestrial and Drunk together have more than 240,000 streams.
So far, all these tracks have received favorable responses in Atlanta, New York, Miami, Canada, and the UK.
Bad mon glamorizes and epitomizes the cultural ideals of Jamaican youth – fast cars, beautiful women, promiscuity and "donmanship".  The song was produced by BeatsByMantra, who has worked with international acts such as Future, Rihanna, and Bad Bunny.
Perseverance resolves around the complexities of life and exudes a sense of optimism as he acknowledges that while we will have good and bad days, we should always embrace positivity.
Extraterrestrial, the unreal but exhilarating song, speaks of aliens teleporting to earth to celebrate a festival with Hennessy. The song personifies Kalleem's character, as an intellectual persona that does not necessarily fit in the Hip-Hop "space" but is empowered to reach new heights in the industry.
Kalleem's other releases include Girls Mon, Styrofoam, and Benzedrine.
Citing Lil Wayne as one of his earliest influences, the rising sensation reflects on his life and what stirred his interest in music. "My musical journey started in prep school where my friends and I started this R&B group called Back Street Boys, but later on, while attending Jamaica College, I discovered Lil Wayne who inspired me to transition from R&B to rap. The love for hip hop music intensified when I went to sixth form at St. George's College and bumped heads with other kids who were rapping and making hip hop beats," he explained.
At the University of the West Indies, the prolific rapper started creating a buzz when he recorded a mixtape titled London Fraternity with 11 songs. By the second year, he headlined his first concert at Student Union, and produced merch that sold out in two weeks. Kalleem London also closed out a fashion show for The Gleaner at UWI, a feat he recollects with pride, noting that DJ Nico "spinned" his set for that performance.
Fast forward to now, the rising musician based in the US is busy working on a new project with six exceptional and sensational tracks that will bring something new and refreshing to the market. The self-proclaimed "extraterrestrial force" says the music is a combination of luxury rap and psychedelic trap. The tracks will all be released in 2021.
The young and dynamic rapper who writes all his songs, and produces most of the beats, is also the creative director for his music videos. "I am involved in every aspect of my music. It's my passion, and I want to have a hands-on approach throughout the entire creative process, from writing the lyrics to producing the songs as well as conceptualizing and directing the videos," said Kalleem.
Even though he is heavily involved in creating his music, Kalleem credits his accomplishments to a supportive team that has been with him from the beginning. The young artist also expressed gratitude for his fans from Jamaica and the Diaspora, who stuck with him and continue to show their love and support. He also acknowledged the instrumental role of social media in moving his career forward and growing a solid fanbase. Currently, his IG account has 116,000 followers.
When he's not in the studio, you can find Kalleem working out, reading material that influences his music, coordinating with his team, and sketching merch designs.
"I am overwhelmed with joy and gratitude that I have been blessed with this opportunity to do what I love. It's something I don't take for granted especially being able to share my roots and culture with other parts of the world," he concludes.
Undoubtedly, Kalleem London is the complete package. He is a sartorial risk-taker as he is a hitmaker. Kalleem will make an indelible imprint in the music industry.
Links:
IG – https://www.instagram.com/kalleemlondon/?hl=en
YouTube – https://youtube.com/c/KalleemLondon
Spotify – https://open.spotify.com/artist/18LV5p4a64sNCDEOwKpohR?si=2JVdbVayRQuyRx_OUoGzgg