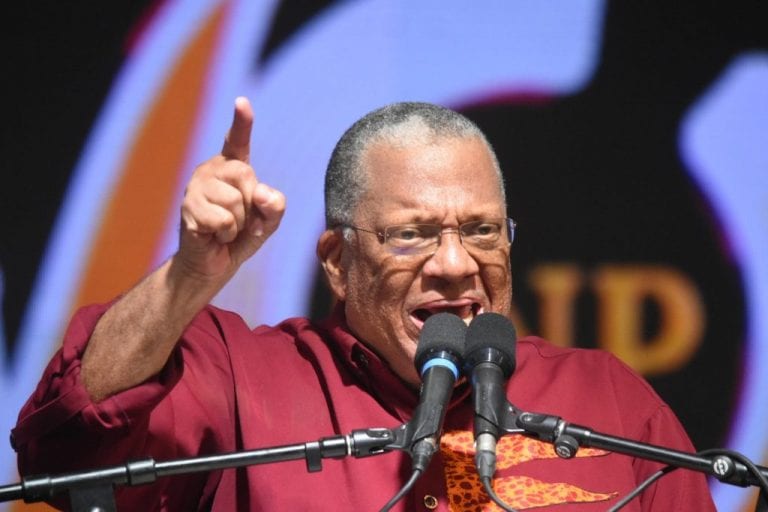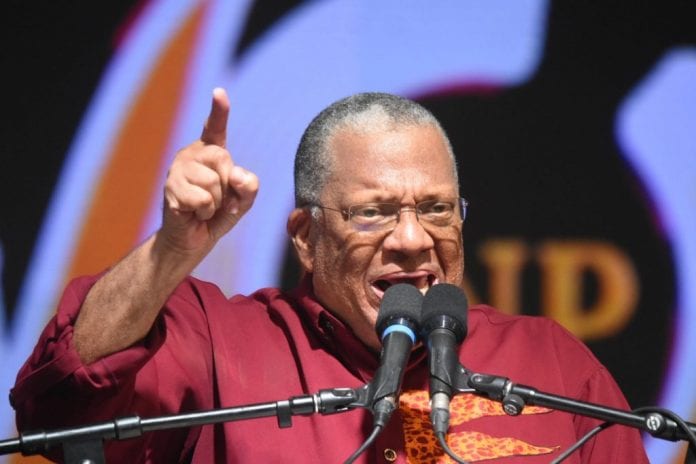 Following its devastating defeat by the Jamaica Labor Party (JLP) in the island's September 3 general election, the People's National Party (PNP) seems to be in serious disarray.
Not only did the PNP win just 15 seats in the 63-seat Parliament, but it lost veteran stalwarts Fenton Ferguson, Wykeham McNeil and Horace Dalley. They also lost Peter Bunting, a likely successor to incumbent leader Peter Phillips, who will retire when a new leader is elected.
As expected, PNP members are making excuses and casting blame for the party's crushing defeat. But the current problems date back to 2006, following then party leader and Prime Minister Percival J. Patterson's retirement.
Patterson presided over a fairly unified party but when he retired, the contentious battle for the party's leadership and the contempt for the victor, Portia Simpson Miller, severely fractured the party. 
Simpson Miller, who soundly defeated presumed successor Phillips, has never really received the full support of the PNP. It was a major factor in the party's narrow 2007 election loss to the Bruce Golding-led JLP. Yet, despite another party leadership challenge by Phillips, she prevailed.
The party at this point appeared to coalesce around "Sister P," as she led in opposition, but the divisions persisted. When she took the party to a stunning victory over the Andrew Holness-led JLP in 2011, Simpson Miller received the mandate she eagerly wanted—it still did not bring about party unity, as a strong pro-Phillips faction remained.
Phillips, who served as minister of finance under the 2012-2016 Simpson Miller administration, performed impressively in correcting Jamaica's economic problems. She even appointed him deputy prime minister in an apparent attempt at party unity.
In 2016, planning to be reelected based on the positive economic growth, Simpson Miller called an election, with Phillips directing the party's campaign. But the campaign was less than stellar, and the JLP won by just one seat.
After that defeat, Simpson Miller resigned as party leader, to be succeeded by Phillips. 
But it wasn't long before the fissures became evident again. While Phillips served with credit in ministerial portfolios of health, national security, and finance, he never turned out to be an inspirational leader or a strong foil to Prime Minister Holness.
Presiding over successive by-election defeats, a faction of the party led by Peter Bunting made their dissatisfaction with Phillips' leadership known and made a strong challenge to replace him in 2019. He narrowly defeated Bunting.
The party went into the September 3 general election somewhat fractured under an unpopular leader, resulting in a devastating defeat.
With Phillips' announced retirement, the PNP must move with urgency to identify and elect a successor. There's no clear candidate who currently attracts a semblance of consensus from party delegates.
Peter Bunting and Wykeham McNeil, though out of Parliament, are still considered potential leaders. Either, if elected, could be shunted into a safe constituency to secure a parliamentary seat in a by-election and serve as opposition leader.
Other potential candidates for the leadership include Lisa Hanna, who won her seat in the recent elections by only 32 votes in a recount; and Mark Golding, who won his seat convincingly in one of the nation's poorer constituencies.
For its survival, and to be a strong opposition to the government, the PNP must rally without delay around a leader. The divide over leadership since 2006 has severely damaged the party leading to its demise and it being seemingly irrelevant, especially to younger voters. 
While each potential leader is branded with superficial "flaws" by respective party factions, the only thing that matters is who can best lead and unite the party as well as transform its image. 
Perhaps the thrashing at the polls is a blessing in disguise for the PNP. The party has been purged of some redundant candidates, leaving the incoming leader to appoint young, bright, dedicated, politically savvy men and women to challenge the JLP in all 63 constituencies.
But first, the PNP must move quickly to rectify its leadership problem. Whoever is elected has a difficult task of reuniting the party while functioning as a formidable opposition leader.
The PNP can and will reunite—as it did after its devastating 1980 general election loss—but it's going to take strong, effective leadership.