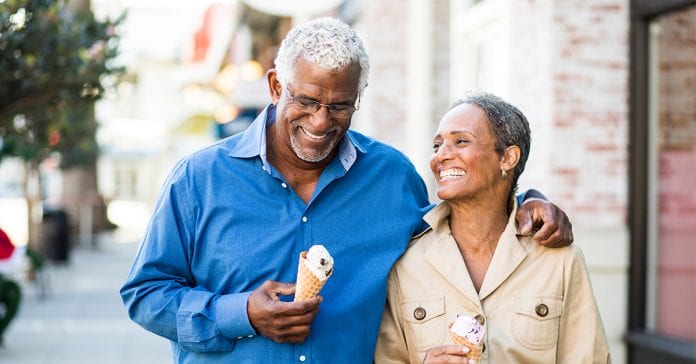 MIAMI, Florida – It wasn't all that long ago that America's enlightened generation was nicknamed the "baby-boom" generation, referring to people born between 1946 and1964. This generation became the movers and shakers of the American society, responsible for much of the dynamic innovations and developments that have taken place, particularly since the 1970s, and provided phenomenal history makers in various fields, including politics, business, technology, entertainment, and sports.
Now, this baby-boom generation is aging rapidly, averaging age 55 to 73, with over 50 percent, mostly 65 and over, either retired or forced to retire and unable to find alternative jobs relevant to their accumulated experience.
More concerning is most boomers over 65 are earning incomes, mainly from Social Security, averaging 60 percent less than incomes they earned before they retired, placing them in a serious financial plight.
With the U.S. Census Bureau estimating that 18.7 percent of Florida's population was over age 65 in 2013, the predicament of seniors in the state is particularly concerning. In South Florida, some 18 percent of the population is over age 65, including over 22 percent in Palm Beach County.
This is also a serious problem for the region's Caribbean-American population as according to local demographic researchers, 23 percent of this community is over age 65, consisting mostly of the flow of migrants who arrived from the Caribbean in their 40s during the 1970s and 1980s.
According to the Social Security Administration (SSA) about half of Florida retirees earn some 50 percent of their income from Social Security, and for 27 percent of current retirees, Social Security represents over 90 percent of their income.
Although this is a serious predicament, there's little reference to it by political aspirants for political offices, municipal through to federal. Who is really concerned about the plight of the baby boomers, that large group of American seniors who contributed so much during their careers?
While the baby boom generation is being rapidly succeeded by the generation born after 1964, including more liberal millennials born after 1981, there's much the baby boomers still have to contribute to the community through their vast experience. Instead of forcing out workers over age 55 from the workforce through retirement, more emphasis should be placed on retaining senior employees as mentors or consultants to the new generation of workers. In many organizations, continuity of operations undergo several premature stops and re-starts as the new generation of employees enters and redefines these operations. This is a waste of scarce corporate/organizational resources. More could be gained in several companies by retaining some senior employees through paid mentoring or consulting programs to coach the younger incoming employees.
Countering this argument of retaining more senior employees past age 55 or even 65 is that companies need to weed out these older employees to make way for the younger generation of employees. While this isn't a baseless counter-argument, it's nonetheless possible the production output and profit margin of several companies and organizations could be enhanced by retaining more senior employees to pass on their experience to younger employees in a structured transition phase.
However, even if more measures are taken within the private and public sectors to retain the services of people over 55 for more years ultimately, they will have to retire. Unless they are among the less than 10 percent of seniors with retirement accounts, they will have little alternative but to depend on Social Security benefits.
Astonishingly, in 2016 the Employee Benefits Research Institute Retirement Confidence Survey indicated 42 percent of American workers surveyed had saved less than $10,000 toward retirement.
Therefore, with Social Security such a vital component to millions of Americans, including some 4 million Floridians and over 150,000 Caribbean- Americans in South Florida, why aren't more voters demanding the current slate of candidates for various state and federal political offices reveal their plans for improving this crucial benefit. This isn't just a problem for seniors over age 65, but every American approaching retirement age.
Moreover, with Social Security benefits, according to the SSA, contributing some $5.2 billion to Florida's economy monthly, the improvement of this benefit isn't only vital to the livelihood of seniors, but also to Florida's general economy.
There's no contradicting that it's sound personal financial planning for Americans to prepare for their senior years.  However, only relatively few people can afford to do this. Baby boomers need a security blanket. Therefore, it's imperative voters demand those seeking political office to divulge plans to ensure Social Security is strengthened. This benefit is a crucial financial lifeline for millions of aging baby boomers.
Similar to how society rewards former military personnel, it should reward people who made significant contributions to the community and are now retired seniors. They too are veterans whom society has a responsibility to properly provide for.