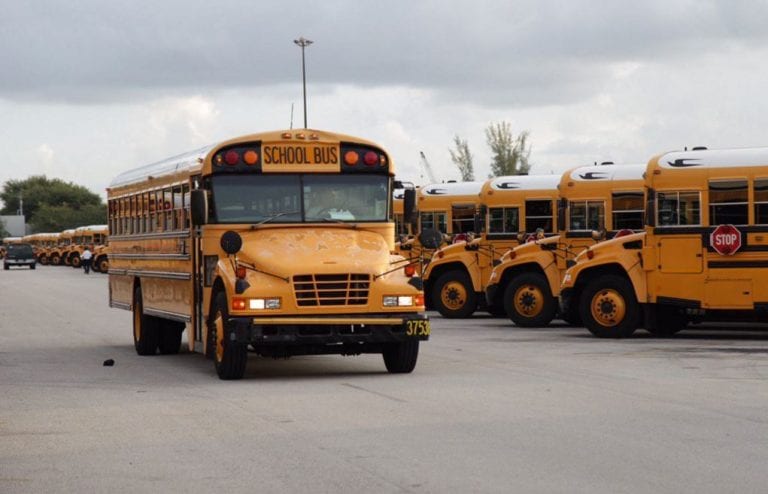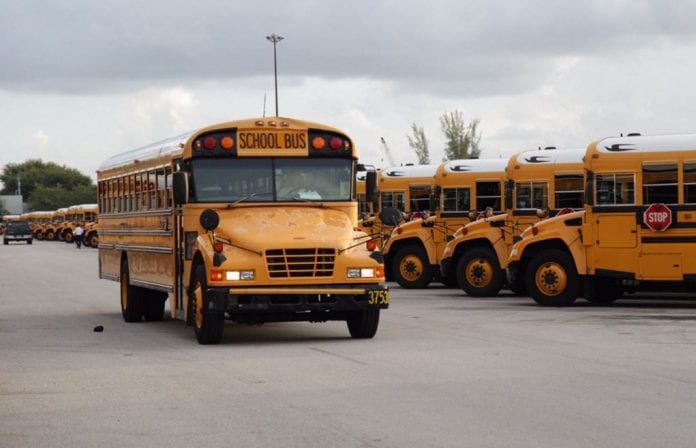 In a series of national controversies, the latest controversy relates to the Trump administration's order to reopen public schools nationally next month.
Several arguments are being postulated by federal officials, and officials in Florida, to have schools reopen despite the continued spread of COVID-19 in several regions of the country.
Recently, in making an argument to reopen schools, Florida Governor Ron DeSantis incongruously said if Home Depot and Walmart can be opened every day to shoppers, then schools can be reopened to students.
This is really a strange statement from Florida's top public official. Students, unlike shoppers, don't attend school for a few hours a day or week. Students are in schools for an average of six hours daily, five days a week.
There is simply no validity in this comparison. The argument by top federal officials that since schools in countries like Germany, Norway, Denmark, and Sweden have opened despite the COVID-19 pandemic, schools in the U.S. can reopen, is just as invalid.
All these countries referred to have been experiencing extremely lows cases of COVID-19. Each has recorded less than 400 cases in recent days, while in the U.S. over 60,000 cases per day have been recorded recently. In Florida, Miami-Dade and Broward counties have been recording more daily cases of COVID infection than several European countries collectively.
It has been much safer and easier to open schools in these European countries because officials succeeded in controlling the virus, while officials in the U.S. are yet to do so.
It's also being widely argued by some federal and Florida officials that COVID-19 affects adults more than young children. So, it follows, according to the argument, the risk of students contracting the virus is slim. This does not account for the teaching staff, custodial staff, and other adults who will work in the school setting.
Additionally, there's no empirical scientific evidence that young people aged five to 18 are immune from COVID-19 infection. In fact, the scientific evidence regarding the likely age one can contract the virus is inconclusive. Back in March, when the virus first began to infect Americans, the vulnerable age group was individuals over age 65. But in the recent increase in infections in several states, there's evidence the virus is infecting people of much younger ages, including teenagers. In Florida, most of the recently reported cases are people in the age group 18 to 37.
Public and other schools In the U.S. closed from early March when the pandemic flared, and have remained closed since. Therefore, there's really no sound argument for claiming the virus won't spread rapidly among students closeted close to each other in classes with adult teachers every day for each week.
There have been unfortunate incidents in recent weeks were two 11-year old children have died from the virus in Florida, and last weekend the death of a 5-year-old girl was reported in Michigan.
The pattern of COVID-19 portrays that the virus spreads mostly in crowded situations. Hence the reason health and public officials, globally, stress social distancing, with people generally keeping 6-feet from each other in public places. It's, therefore, possible that if students are mandated to return to crowded classrooms in environments where COVID-19 spread is high, as it is in South, and other regions of Florida, the risks of young students contracting the virus is high.
It's obvious the current surge of the virus in South Florida is the result of community spread, meaning everyone in the community is a potential target to contract the virus, even with strict social distancing, wearing of masks, washing of hands, etc.
Students, teachers, and other school employees will be attending schools coming from homes in the community with a variety of circumstances where the virus could be lurking. It's very easy that cross-contamination of the virus could spread in schools, from schools to homes, and from homes to schools.
With COVID-19 continuing to peak in regions of several states it is reckless and inconsiderate for there to be any federal mandate to open public schools nationally.
The better policy would be to open schools in relation to the spread of the virus in respective school districts. While it may be practical to open schools in school districts in northern Florida where the spread of the virus is much less profound, the same practicality doesn't prevail in South Florida school districts. With COVID-19, one solution does not fit all, either within a state or nationally.
Federal and state officials are urged to refrain from this seemingly authoritarian approach regarding the reopening of schools. Schools can reopen, but only in those districts where there's evidence that the spread of COVID-19 is under control. Moreover, the reopening of schools should be a cooperative team effort of respective officials in each state, including governors, mayors, school superintendents, teachers, parents, and public health officials.
The autocratic approach to reopen public schools is proving counter-productive to arriving at a consensus to their smooth and safe reopening.
Students should only be allowed to return to schools, where parents are assured it is safe for them to do so without a high risk of contracting, or taking home, the coronavirus.