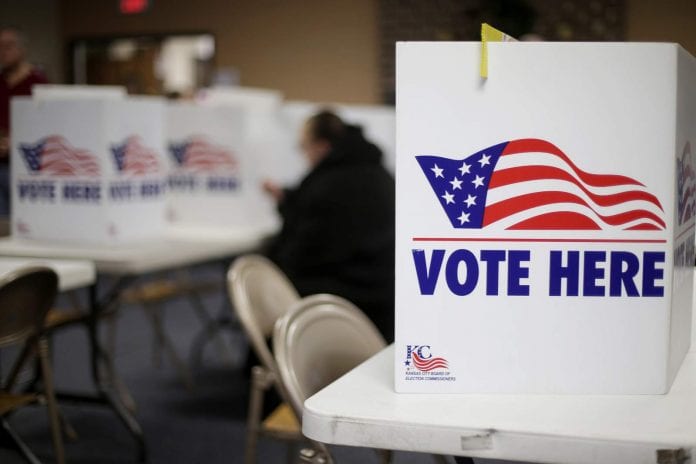 The August 18 primary elections in Florida displayed some positive signs which augur well for the general election on November 3—and hopefully going forward. Voters, however, should still be vigilant, since there is potential for some negatives.
Voter turnout increased significantly in South Florida from an average of 18 percent in primary elections, in 2016 and 2018, to 27 percent. The final turnout count could have been higher, but the respective supervisors of elections indicated that fairly high numbers of voters who requested mail-in/absentee ballots did not return the ballots or returned them late.
While any improvement in voter turnout is worth noting, the flip side here is that 73 percent of registered voters didn't vote. It cannot be good for South Floridians that only over a quarter of the population is choosing the officials, who will be handling their issues. What's also concerning is that there continues to be a lack of interest in voting for local government. County and city governments, local school boards, and local courts are the ones that directly affect residents in their day-to-day lives.
While the supervisors of elections indicated a significant increase in demand for mail-in ballots, the fact that a high number of ballots were not returned to the SOE offices is also of concern.
It's likely the COVID-19 pandemic will still be a major factor in the region for the next several months, and most voters could be wary of voting in person. But it seems voters need more education about how to vote by mail.
CNW has ascertained that a fair percentage of voters are unaware they can complete and drop off their mail-in ballots either at polling sites or directly at an SOE office. Some voters, wary of the possibility of ballots being held up at post offices, held on to their ballots, ignorant that they could be dropped off.
Additionally, many mail-in ballots were rejected because voters either did not sign the provided envelope in which the ballots were placed, or signed with unrecognized signatures. Voters are reminded that if they vote with mail-in ballots they must place their signature on the envelope as requested, and with signatures that are as close as possible to their normal signature.
Not one ballot can be afforded to be rejected.
Another positive take away from the recent primary elections is the success of Caribbean-American candidates. Of the 32 Caribbean Americans who sought office, nine were successful, and two will face run-off elections in November. While 21 Caribbean Americans failed in their bid, their presence motivated significant voter turnout. Several of the losing candidates also gained well over 25 percent of the votes in their respective races.
The relative success of Caribbean American candidates is a good sign of the growth in the influence of this community in South Florida politics, and their willingness to support candidates of their own ethnicity. This should continue. Including Haitian, Dominican Republican and Puerto Rican Americans, there are over 800,000 first- and second-generation Caribbean Americans in South Florida. It's only natural to expect this population will have more confidence in being represented by their own in public office. It's certainly hoped those candidates who lost their respective races will not be deterred from seeking office in future elections.
The primary elections, definitely in Broward County, also boosted the electability of Black candidates. Several key positions in Broward County including County Sheriff, public defender, supervisor of elections, state attorney, clerk of the courts, are likely to be held by a Black official after November 3.
The election of these officers is a testament to the surging influence of the Black vote in South Florida.
There's much more work to be done to increase voter turnout in November. While turnout in South Florida averages some 73 percent in recent general elections, the missing 27 percent can have serious consequences, in deciding the president and the U.S. Congress.
It's also necessary to enhance education and information to voters on how to cast their votes, especially for people who may opt to vote by mail or during early voting.
Finally, it has come to light there are still large numbers of Caribbean Americans—mostly seniors—who are citizens and eligible to vote, but who are not registered voters. Caribbean Americans are urged to ensure everyone in their household who is eligible to vote is registered to vote. The deadline to register for the November 3 election is October 5. This election is too important to leave any vote uncast.